10 ways to boost retail customer engagement in 2023
10 ways to boost retail customer engagement in 2023
10 ways to boost retail customer engagement in 2023
Get the latest insights and expert tips on how to create best-in-class retail customer engagement.
By Erin Hueffner, Staff Writer, Retail Industry
Last updated May 18, 2023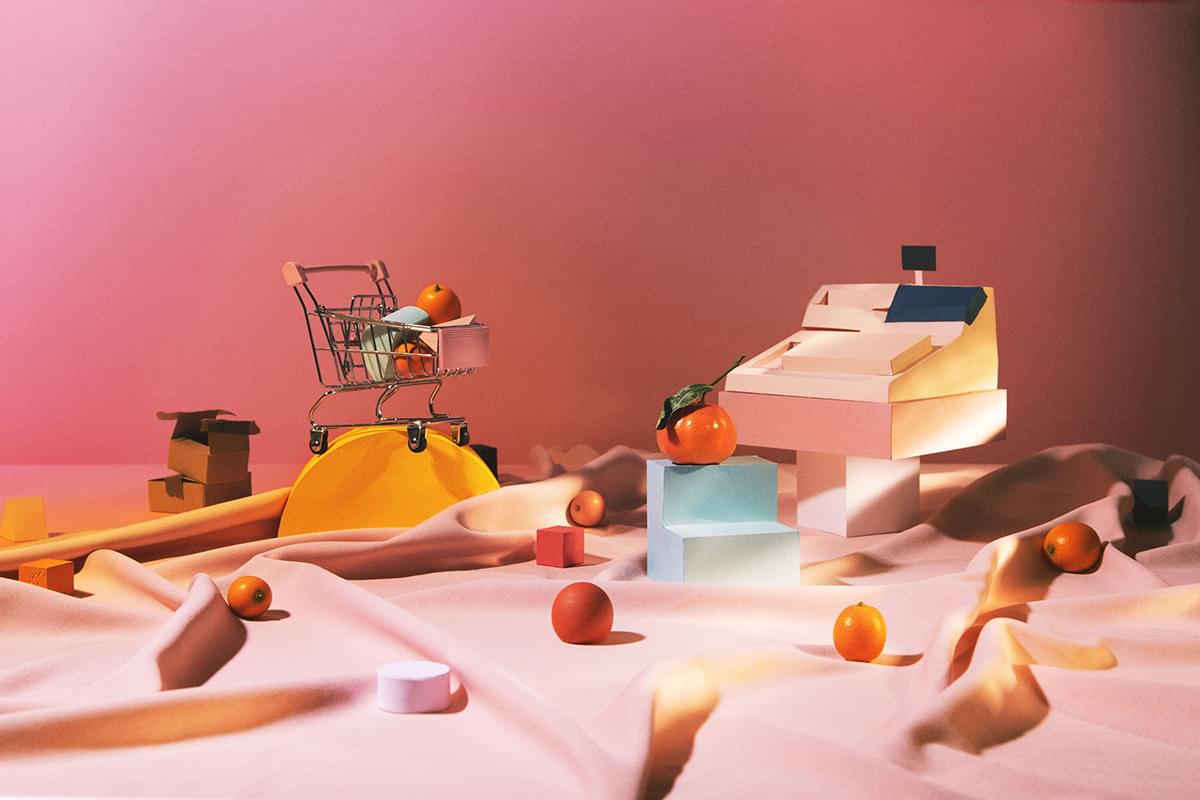 The world of retail is in a time of change. It's no longer enough to simply offer a great product—your customers demand much more. In the flooded market with almost endless options, many retailers are competing on the quality of their service. This is where retail customer engagement plays a vital role.
In this guide, learn more about customer engagement and its benefits, discover strategies for success, and see real-life examples.
What is retail customer engagement?
Retail customer engagement is all the ways a brand interacts with its customers across digital and physical channels. This includes in-store, ecommerce websites, social media, advertising, the metaverse, email, live chat, phone support, and more.
While this seems simple in theory, it's a bit more complex in practice. Customers don't just shop in one way anymore. The modern retail customer journey spans physical and digital spaces to the phygital realm. In this new world, customers have sky-high expectations of service. It's no longer enough to offer great products—customers demand great experiences on every channel, on their own terms.
Why is customer engagement in retail important?
Customer engagement in retail is important because it boosts brand loyalty. It can also give you a view into what customers actually want from your brand, which can help drive your business strategy. The benefits include:
Increased customer satisfaction
Loyal customers lead to more satisfied customers, and that's good for your bottom line. According to the Harvard Business Review, companies at the top of their industries in satisfaction rankings grow revenue roughly 2.5 times as fast as their peers, and they deliver two to five times the shareholder return over 10 years.
Why does this matter? Competition in retail is razor-sharp today, and customers are more than willing to try a new brand if yours doesn't live up to their expectations.
Yet many retailers are willing to risk customer experience when under pressure to deliver profits. Under relentless earnings pressure, companies will often resort to exorbitant fees, cutting product quality, and reducing customer service to save a dime.
This short-sighted outlook only undermines the true goal: creating long-term profitability. Savvy retailers invest in customer engagement to cultivate lasting relationships (and higher earning potential).
Higher customer retention rates
Today's customers have more shopping options than ever before. That makes it expensive to attract new customers. As the competition grows ever more fierce, brands need to compete on emerging media platforms and offer personalized service to stay top of mind.
What used to pass as good service a few years ago doesn't cut it today. Customers are more discerning than ever, so retaining their trust and business is paramount. Brands must be smarter about using the data they have to create better CX—or risk losing their customers entirely.
10 effective strategies to improve retail customer engagement
1. Personalize the retail customer experience
Retailers and consumers agree: personalization matters. When done well, personalization creates a better customer experience and drives revenue. The stakes are high—it's no longer an option to deliver a bland experience to your customers.
According to research from Twilio, 66 percent of consumers will leave a brand if their experience isn't personalized. Real-time personalization can keep your customers happy in the long term, too. Twilio found that 86 percent of consumers say personalized experiences increase their loyalty to specific brands, which improves customer lifetime value.
What does this look like in practice? Online wine retailer In Good Taste wanted to deliver a truly tailored experience to its customers, so the company partnered with Zendesk to support a move from B2B to ecommerce. Because In Good Taste is a platform for discovery, its agents are trained in wine pairing and recommendation, but in a way that makes wine discovery feel approachable to everyone. Customers use live chat to get real-time recommendations on which wine to choose: cabernet or rosé?
2. Invest in artificial intelligence (AI)
AI is omnipresent in the retail world, and for good reason. The whole experience is becoming more seamless, and customers are getting more comfortable with the idea. According to the Zendesk Customer Experience Trends Report 2023, 73 percent of customers expect more interactions with AI in their daily life.
AI-powered bots can improve the quality of retail customer engagement by:
Recognizing patterns in customer data and sentiment to give your agents real-time, actionable insights
Giving customers more complete information about products, reducing shopping cart abandonment rates
Triaging customer inquiries and handling simple questions like "where is my order?" to take pressure off of your staff and speed up time to resolution
3. Offer omnichannel customer support
Shoppers want to shop on their own terms. They also want to find support on the channels of their choice, whether that's live chat, social media, the phone, email, visiting a physical store, or sending a text message. Measure how customers use all of your shopping channels, and tailor your omnichannel retail strategy to meet their needs.
According to our latest CX Trends Report, 70 percent of consumers say that a seamless experience will lead to them purchasing more from a company.
4. Meet shoppers in the metaverse
There's no question that the metaverse is capturing the attention of retailers worldwide, and it should come as no surprise. The virtual reality platform blends physical and digital spaces to create a whole new experience for users. Plus, it offers new ways for people to interact with their favorite brands. Roblox is popular in the retail world. Many brands—including Nike, Ralph Lauren, Vans, Gucci, and Forever 21—have created virtual worlds within Roblox where fans and players can experience their products in new ways.
5. Add augmented reality
Give your customers a unique experience with augmented reality (AR). With a few clicks in an app, shoppers can use an intelligent dressing room to find clothing sizes virtually. AR can also help people visualize how a sofa would look in their living room and see what a shade of lipstick looks like on their skin tone.
Getting this experience right can be challenging, but the potential rewards are huge. Higher engagement from shoppers can lead to more sales, fewer abandoned carts, and deeper customer loyalty.
6. Create a smoother returns experience
Making it easy for customers to return or exchange their products is a big opportunity that many retailers overlook. Simple, no-hassle returns are often a motivating factor in making a purchase to begin with. And it shows you are here for your customers at every stage of the journey.
Beyond that, returns are a golden opportunity to create a better customer experience. Retailers can look at data to see if there are sticking points that could be easily solved. For example, is the color of your product not accurate in your ecommerce store? Is the description vague? Does it take too long to ship products, resulting in higher returns? Savvy retailers see returns as a chance to make things right.
7. Try livestream commerce
Livestream commerce is quickly becoming one of the hottest trends in retail. The idea was first popularized in China and combines a livestream with ecommerce. Viewers can watch and shop at the same time, encouraging real-time engagement and a closer connection with the brand.
But the benefits of livestream commerce go beyond brand recognition. Retailers report conversion rates approaching 30 percent—up to 10 times higher than in conventional ecommerce.
You can create a sense of intimacy and urgency with this emerging shopping platform in ways that were impossible just a few years ago. For example, you can tap into new audiences with influencer partnerships and exclusive offers only available by livestream.
8. Blend physical and digital experiences (phygital retail)
As shoppers continue to seek out new experiences, the rise of "phygital" retail is capturing attention. Phygital is an immediate, interactive, and immersive shopping experience combining the best of in-store and online shopping. It's all about giving customers choices in how they interact with your brand, which can result in richer engagements.
For example, customers can browse online, add items to their digital carts, and then come into a physical store and add even more items to their carts. This creates a more seamless shopping journey across all channels and often leads to an uptick in sales.
9. Invest in endless aisles
An endless aisle is an innovative solution that blurs the lines between in-store and online shopping. When a product is out of stock on the shelf, an endless aisle captures the intent to buy in the moment by directing customers to the retailer's website via an in-store kiosk, QR code, or tablet.
Once online, shoppers get a rich customer experience, complete with extra detail about the product and real-time inventory status. It also gives them an easy way to buy the items they want, with multiple fulfillment options. This way, you can create better experiences for your customers—they can order out-of-stock items and have them shipped to the store or their homes a few days later.
10. Champion social causes

Many retailers at the National Retail Federation Big Show were talking about social responsibility and environmental sustainability. This trend is nothing new—the rise of the purpose-driven consumer has been building momentum for some time. Today's consumers are worried about the planet, and that focus is showing up in how they shop. They want to know if products are sustainably sourced, whether your brand aligns with their beliefs, and how you treat employees.
Michelle Evans, Global Lead of Retail and Digital Consumer Insights at Euromonitor International, shared that 24 percent of Gen Z will boycott brands that don't share their same social or political beliefs. What's more, 30 percent will make purchase decisions based on a brand's social and political beliefs. This means it's vital for brands to speak up about social causes – but only if they are willing to align business practices to support what they say.
Examples of innovative retail customer engagement in action
Retailers are wowing their customers with new experiences. Let's take a look at some of the leaders:
According to Winnie Burke, Head of Fashion and Beauty Partnerships at Roblox, customers want an exciting experience that is close to the brand and its community. The digital gaming platform is leading the way with fashion retailers by building truly immersive experiences. Brands are finding the rewards—reaching customers where they are and building better relationships.
For example, Tommy Hilfiger built a brand experience within Roblox. The American apparel company hosted a physical runway show that was broadcasted live to Roblox users, with avatar models wearing the collection. The shows ran in parallel—people could also see the user experience in Roblox at the physical event. If you were at the Roblox experience, you could buy garments from the runway for your avatars.
Chupi is a solid gold, heirloom jewelry company with a devoted following—both in person at its flagship Dublin, Ireland store and online. The events of 2020 drove Chupi to grow and evolve its sales and customer service model, with great success.
By having a team of agents empowered and encouraged to sell, Chupi got a headstart on finding digital solutions when global lockdowns forced its flagship store to temporarily close. While Chupi is predominantly an online business, the brick-and-mortar store in Dublin is a huge asset—this is where customers view and try on pieces before buying. "Our store has visitors from the U.S., the U.K., Europe, and of course, Ireland. If they're spending $10,000 to $20,000 on an engagement ring, people like to come in and actually look at the pieces," explains Brian Durney, Chief Technology Officer at Chupi.
To replace this one-to-one customer experience, Chupi launched a virtual jewelry consultation service. Durney says, "When our customer care agents feel they've nearly got a sale over the line, but that customer needs to see the jewelry, they escalate the ticket in Zendesk, book a virtual consultation, and follow up with a post-consultation package. Those sessions have a successful conversion rate of 65 percent."
Levi's has made a strong public commitment to sustainable practices. The company shares its innovations in better, longer-wearing apparel, lower water usage, the circularity of products, and the use of recyclable and renewable materials. Levi's tapped into the consumer demand for more sustainable fashion. Shoppers are keenly aware of the impact apparel production has on the environment, and they're changing their shopping habits in response.
Going beyond a one-time press release, Levi's asked shoppers to engage in the process. The brand encourages thrift and secondhand shopping to keep denim out of landfills and gives shoppers ideas for how to upcycle their goods to keep them useful longer.
Retail customer engagement accelerates your business
Customer needs are constantly changing, and the bar has never been higher for CX. Brands that want to succeed need to invest in a full retail customer engagement strategy. When the entire customer journey is tailored end to end, across physical and digital channels, retailers reap the benefits.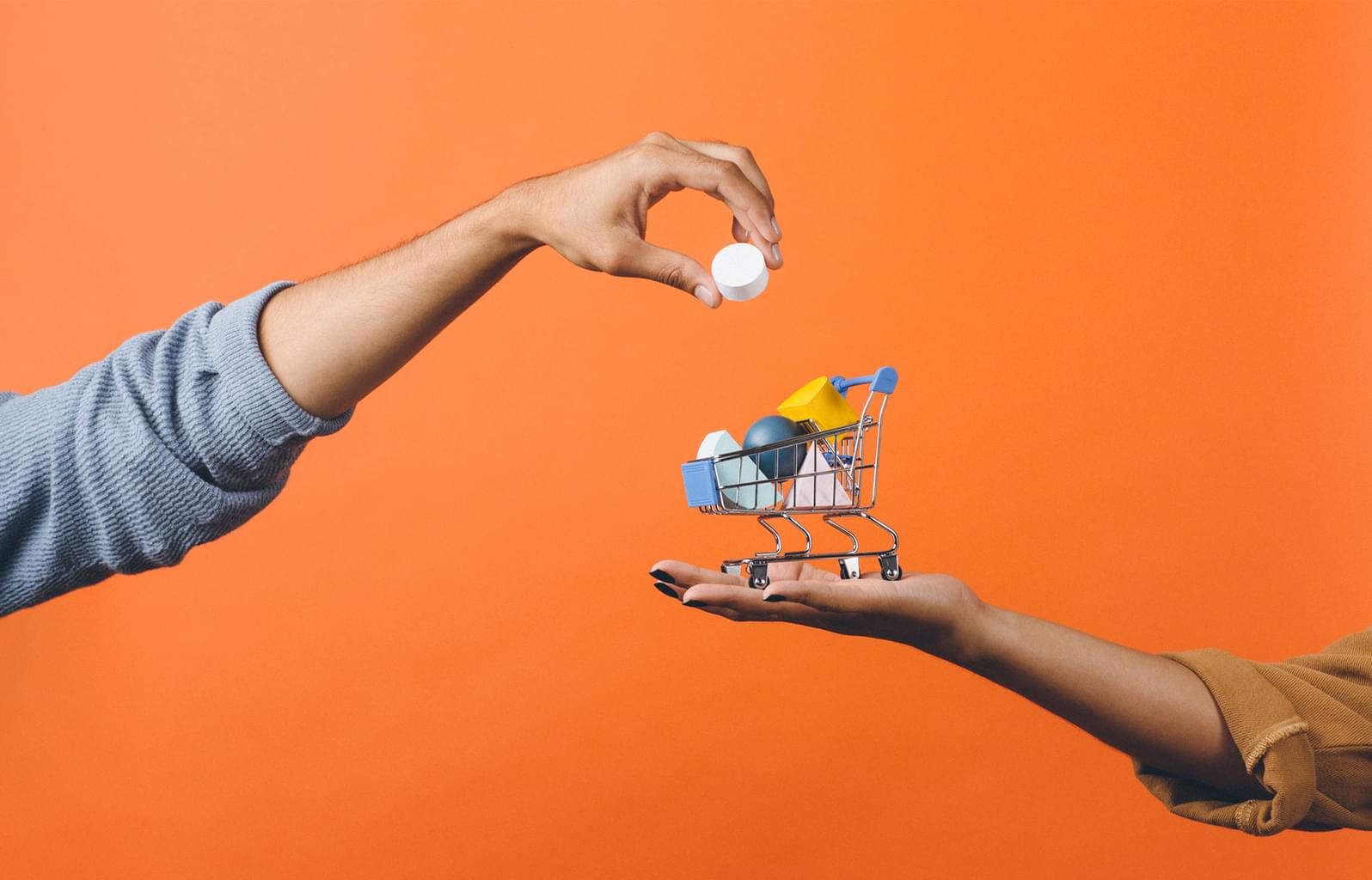 The ultimate guide to retail CX
Learn six best practices for creating great retail customer experiences.
Related stories
In this episode of Conversations with Zendesk, Ian Hunt of Liberty London talks about how the retailer moved to a phygital model.
The ultimate guide to retail CX
Learn six best practices for creating great retail customer experiences.
Download the guide