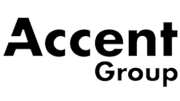 Accent Group + Zendesk: Customer focused care across 13 brands
See how Accent Group manages B2B and B2C support for 13 exclusively distributed brands using Zendesk.
"We were very segmented and now we're moving to a model where a customer is a customer and we aim to provide the best level of service, as quickly as possible."
Mark Rizza
Head of Supply Chain - Accent Group
"We want to know industry benchmarks and, once we do, ask ourselves: How do we smash those? Without the conversations we can have about our support today, and without being part of the Zendesk network, this would be a lot more challenging."
Mark Rizza
Head of Supply Chain - Accent Group
Industry:
Retail & Distribution
Headquarters:
Richmond, Australia
There are people who like a good pair of sneakers, and then there are those who will line up for weeks to get their hands on an exclusive pair.
"Those are the ones we recruit to our team, people who just live and breathe footwear and can tell you anything about them. I really love the retail space because you can find products that people really connect to, and it can also create a really great environment to drive a message," said Mark Rizza, head of supply chain at Accent Group Limited.
Distributing iconic brands with outstanding service
Rizza is head of procurement, international and local freight, operations, customer experience for Accent Group, the leading lifestyle footwear company in Australia and New Zealand. The company has exclusive distribution rights to 13 shoe brands, including the iconic Skechers, Timberland, Dr. Martens, Vans, Merrells, Sperry, and Saucony sneakers. It also operates 450 retail storefronts under The Athlete's Foot and Platypus monikers, 13 digital stores, and is the wholesaler for 1300 global retailers.
"Supply chain functions as a link between business units with the seamless delivery of the product to the customer as the goal," Rizza explained. "We were originally a B2B company. Customer feedback is a critical piece of our feedback loop and allows us to make decisions based on what our customers want. At the end of the day, our focus is still servicing the customer's needs. We could have a store in the middle of the Outback, and if someone purchases in Melbourne and the stock's available in that Outback store, we can fulfill the order."
The customer, in Accent Group's case, includes a broad base that includes wholesale buyers and individual consumers, many of whom are die-hard fans of an individual brand. Rizza's own go-to pair of shoes are a pair of "old school" black and white Vans, which he calls "liquid gold."
After merging with RCG Corporation in 2015, Accent Group's executive team relocated to Melbourne and needed someone to take control of supply chain operations there. Rizza was no stranger to helping businesses transform, but he had his work cut out for him to bring customer support up from a "very clunky website" and a few agents into a modern digital space. Teams and brands were siloed, many using Microsoft Outlook.
Modernizing and streamlining supply chains with Zendesk
Over the next two years, Accent Group launched 12 new digital platforms and suddenly dealt with an explosion of communications—both with customers and between stores. The team had adopted Zendesk at the start of this transformation, but were using Zendesk at a base level and needed to upgrade to keep up with growth, Rizza said.
One major change was to migrate the support teams that look after three supply chains, or lines of business, across Melbourne, Sydney, and Manila into a single instance of Zendesk Support, Chat, and Talk. This allowed the support teams, some who were supporting consumers, and others who were supporting wholesale clients, to share tickets and streamline workflows using triggers and automations.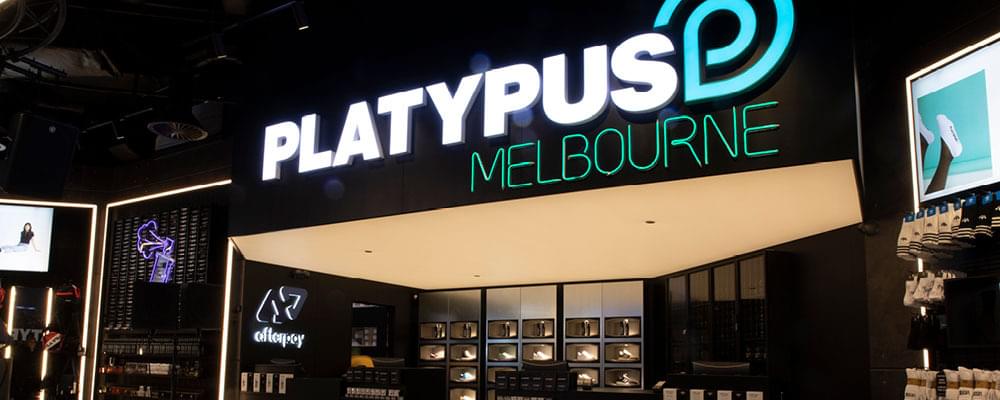 "Bringing them all into one model was a big winner for us," Rizza said. "We're now able to utilize the whole team to support our whole business. We talk about 'one team, one dream' now." In fact, he shared, the team has structured an internal conference around this uniform vision. "It doesn't matter where an agent sits now that we have the tools and processes to support our customers, no matter who they are. We were very segmented and now we're moving to a model where a customer is a customer and we aim to provide the best level of service, as quickly as possible."
Connecting the teams into a single, integrated system also helped Accent Group get a better grasp on its crucial KPIs, and to generate better reports—key to making decisions about new projects and allocating resources going forward.
"It's very important as business leaders that every time we want to do something, we're able to translate that to a dollar value," Rizza said. "The data from Zendesk allows us to put a strong case together."
Specialized customer experience teams
Rizza is personally passionate about people—"both the people we work with, but also our customers. The customer experience is the final piece in the supply chain. We're here to tell the business what the customers want, not just to deal with the whining. We're here to turn that into some kind of feedback the business can use to make decisions. We're blessed to work for a company that really values customers and their journey."
Part of that is also about valuing the agent's experience. "Customer service can be very monotonous, we have to be honest there," Rizza said. "You're not always getting the friendliest phone calls. So we try to think about what we can do that will make it more fun for the team. Every time we introduce automations or give these guys tools that allow them to work smarter, not harder, has been a real game-changer for us. And a lot of what we've done has been driven by our team. It's not about me walking in and putting stuff on the table. Every time we launch something, the team is involved in the conversation."
This has transformed Accent Group's customer care team from generalists, where everyone did a little of everything, into a group made up of specialized teams handling each channel—email, chat, phone, Facebook Messenger, Twitter, and self-service—allowing agents to identify pain points and take deep dives into things like abandoned call rate or missed chats.
The customer experience is the most important gauge of their overall success, Rizza said—and it amounts to more than a CSAT rating, although that's an important indicator of the team's success. Rizza and the team are focused on keeping operations running smoothly as the company grows, and hewing to Accent Group's support philosophy: Be what the customer wants, not what the company thinks support should be. That ties back to the metrics, Rizza said, and making data-driven decisions.
Maintaining company values through continuing success
"Our ticket volume was up last year nearly 400 percent…the volumes are just doubling each year. We've been trying to make sure we have our structure and support there to lay out the room going forward," Rizza said. "We're probably 60 percent through the journey, if I'm being really honest."
The next 40 percent of Accent Group's journey will be about becoming more proactive, enabling agents to offer customers alternate options when the product they're looking for is out of stock, for example, or reaching out to potential customers browsing the website.
"We make every decision with our customer in mind, and the journey for our customer care team has been about making sure we have a mechanism in place to learn what our customers want," Rizza said. "We want to know industry benchmarks and, once we do, ask ourselves: How do we smash those? Without the conversations we can have about our support today, and without being part of the Zendesk network, this would be a lot more challenging."
Accent Group's customer support continues to evolve at pace with the company. The team is exploring adding an internal knowledge base and some automation to further connect its agent and customer experience, as well as potentially rolling out Zendesk to other departments.
"We definitely want to be at the forefront within our market for what customer experience should be," Rizza said. For Accent Group, that means utilizing the array of channel options available and staying up on new Zendesk features. "There's value in moving to one uniform solution, not only because we believe in the product, but because we can get more product experts within our own business to prime and maximize the tools."
Of course, it's not just about productivity; it's also important to invest in the "touchy-feely" details when it comes to customer satisfaction. If that means taking an extra half hour on a call with a customer or revamping a returns policy that's been in place for years, it's worth it, Rizza said. He cautions that if retailers don't overhaul the old ways of doing things, someone new to the market will.
"Fight for customers. Don't settle for what's been the norm because there's still a lot of antiquated thinking around this stuff. The businesses that aren't making these changes, especially in retail, are the ones that are falling behind," Rizza said. "Make sure you are the voice for your customer, and take that as far as you need to."
But before going the distance, he acknowledges that you have to start where you are. After attending his first Zendesk conference, he realized that he was hearing from people who have things largely figured it out. "The people on stage are doing everything well," he explained, "but 99 percent of the people in the room are not. But you can't be afraid to start—you don't need to be doing everything 100 percent well. If you do something 15 percent better than you were before, you're already 15 percent better than where you were. That's just the start of your journey."