Zuletzt aktualisiert: May 3, 2023
Poke your head into any office building, classroom, fitness center, restaurant, or factory, and you'll see some kind of software automation in action. Automations in the workplace aren't new, but they are evolving and gaining exciting new ground—especially in the one place where faster processes directly equate to more revenue: sales.
In this guide, you'll find a breakdown of some of the best software for sales automation on the market today. Jump to the category that interests you most, or browse through our comprehensive list.
At the end, we'll also provide tips on how to avoid the three biggest automation mistakes.
What are the benefits of using automation for sales?
Ultimately there are two main areas that benefit most from automating portions of your sales process: time and information. By optimizing how your team interacts with these, you boost speed, accuracy, and, ultimately, profit.
Benefit #1: Speed
Repetitive administrative tasks can take enormous amounts of time to perform, especially if you want the job done correctly. Data entry, sending follow-up emails, and arranging meeting times can bloat an already too-full schedule, chipping away at the time that salespeople could otherwise spend engaging with leads and clients.
Here's a snapshot of what sales automation platforms help with:
Sales automation tools give time back to salespeople by allowing them to delegate more of their repetitive tasks to software programs. For every task they remove from their own list of responsibilities, they gain more elbow room in their schedules to focus on closing sales.
Benefit #2: Accuracy
In addition to being faster than humans, sales automation software is also better at logging and communicating information accurately. One of the downfalls of doing repeated tasks is that humans can easily slip into error-making territory after performing the same action over and over again. The result could be unreliable data, incomplete reporting, and massive hold ups when someone has to find the mistake and locate the actual source of truth.
Software can quickly check and verify data, minimizing your chances of coming across conflicting, incorrect, or duplicated information. This kind of improved accuracy gives you more powerful insight into client behavior and projected revenue, letting you strategize for growth with greater confidence.
The ultimate benefit: Profit
In the end, saving time and improving information accuracy add up to the true benefit behind most business decisions—an increase in profit. By giving salespeople more time to focus on revenue-generating activities and reducing potential for costly errors, sales automation tools boost sales numbers so you can stay competitive—and sane.
Are automations replacing salespeople?
If words like "artificial intelligence" and "machine learning" put you on edge because you're worried about salespeople being replaced, you can relax. Automations haven't decreased the demand for human talent—in fact, 2021 saw a 65% increase in the number of advertised sales roles.
The purpose of sales automation tools isn't to get rid of human talent. It's to give human workers more space for using their skills instead of spending hours on tedious administrative tasks that only require time and precision, not talent.
Now that we've gone over the features and benefits of sales automation software, let's dive into our list of the 20 best sales automation tools.
All-in-one sales automation platforms
You'll find in your search for automated sales tools that some platforms are made to tackle one specific task within the sales process, like emailing or prospecting. But other platforms—like the sales CRM platforms listed below—have a well-rounded roster of automations for a wide range of sales and customer care functions.
They also typically come with more robust mobile access for teams in the field who could benefit from sales automation tools. This makes them great options if you're searching for an all-in-one solution that can scale with your business as your sales process grows in complexity.
Some of the features typically found in all-in-one sales automation platforms include KPI dashboard reporting, sales forecasting, sales pipeline management, lead management functionality, email marketing, contact databases, and much more.
Free trial available: 14 days
Mobile app: available for Android, iPhone, & iPad
One of the most effective, intuitive sales automation software platforms out there, Zendesk Sell helps businesses of all sizes (from enterprise to SMB) maximize their profits by providing automated sales tools that trim hours and cost from every stage of the selling process.
Designed with simplicity and ease-of-use in mind, this CRM sales platform offers the best in functionality for sales teams who want a lean, streamlined workflow that lets them move leads from conversation to conversion with as few hiccups and speed bumps as possible.
Sell comes with integration options for the most popular sales tools, including Google Suite and Microsoft 365. Automation features include prospecting, lead and pipeline management, sales calls, emails, reporting and analytics, contact management, meeting scheduling, and more. Plus, with the mobile app, sales reps have even greater flexibility to get the job down anytime, anywhere.
Free trial available: 14 days
Mobile App: available for Android, iPhone, & iPad
HubSpot Sales Hub is a CRM platform that includes many automated features and engagement tools for the whole sales process. This sales automation platform makes it simple to manage a high-volume pipeline and large contact database, and also offers tools for automating workflows and tasks like personalizing prospecting emails.
Automation functions offered on the HubSpot Sales Hub platform include predictive lead scoring, customizable reports, autopilot email sequences, email tracking, and meeting scheduling.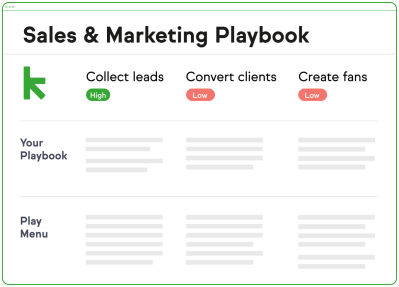 Free trial available: yes
Mobile app: available for Android, iPhone, & iPad
Offering 24/7 support and an array of sales automation tools, Keap is an all-inclusive program that promises end-to-end sales productivity. Capture and organize leads from a single location, send hands-free follow-ups at the right moment, and automatically gather information on leads to help you build a more comprehensive customer profile. Plus, with Keap's Zapier integration, users can connect with over 2,000 other useful third-party sales apps like WordPress and Paypal.
Sales call automation tools
Despite the general public dislike of cold calls, calling is still an efficient form of selling. And we have the numbers to back it up. According to a study by Rain Group, more than two-thirds of buyers accepted cold calls from new providers over a period of 12 months, with more than half of senior level buyers preferring to be contacted by phone.
But it isn't just the channel of communication that matters. Speed will always be a factor in any sales-related activity. On a sales call, you have about 5-10 minutes to relay value and provide insight that will inspire prospects to the next stage in your pipeline. To do that, it helps to have a system of support to offer real-time help, so phone calls don't spiral into confusion or drag on without adding any real value to the conversation.
Sales call automation tools help reps make more calls in less time by providing tools to quickly dial prospects who are most likely to answer and respond positively to the call. Common features for sales call automation software include power dialers, predictive dialers, automatic call recording, Interactive Voice Response (IVR), and Automated Call Distribution (ACD).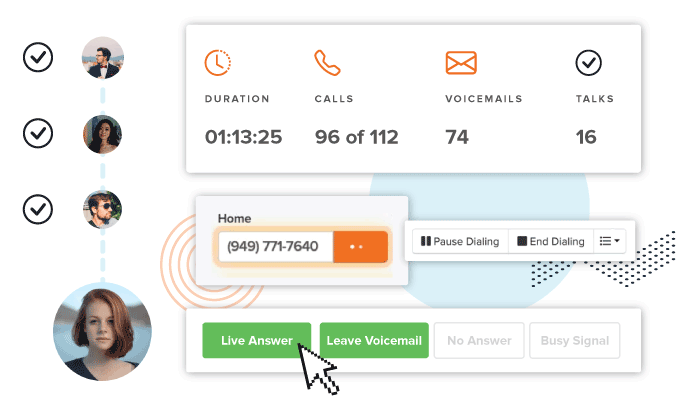 Free trial available: yes (see vendor page for trial length details)
Mobile app: no
With the ability to dial as many as 80 contacts in a single hour, PhoneBurner is a power dialer platform that promises to help sales reps make up to four times as many sales calls—without connection delays. Dial from local area codes to increase your chances of making connections and create dedicated inbound phone numbers that you can use from any phone thanks to PhoneBurner's cloud-based technology.
Free trial available: 14 days
Mobile app: available for Android, iPhone, & iPad
With over 70 calling features and serving over 2,500 companies, this telemarketing call center platform is a great option for mid-sized businesses who need to extend their reach to boost sales. It features IVR, ACD, personalized voicemails, intelligent call routing, call redirection, personal number masking, call queuing, and also has plentiful integrations so you can connect with your CRM or other business tools.
Free trial available: yes (see vendor page for trial length details)
Mobile app: no
Chorus uses A.I. to help capture valuable information from calls and meetings. While you meet with prospects and clients, the software automatically records and transcribes your conversations, saving you from taking notes so you can devote more attention to building strong relationships. It also sends automatic summaries of phone calls to remind you of next steps, so you can confidently send follow-ups that accurately present the agreed-upon next actions the moment you hang up.
Sales emails tools
Like the sales call, sales emails aren't going out of fashion any time soon. According to Harvard Business review, even waiting just 5 minutes to reach out with an email can drop your lead qualification by ten times.
The key to maximizing email sales is to get into their inbox fast without sacrificing personalization or relevance. Email automation allows you to send emails to targeted recipients without spending hours bent over a keyboard entering names, titles, and other personalized details. They're also useful for giving you further insight into how your emails are performing, so you can continue optimizing your messaging as new data comes in.
Typical features included sales email automation apps and platforms are pre-build email templates, cart abandonment and welcome emails, tracking and analytics, and list segmentation.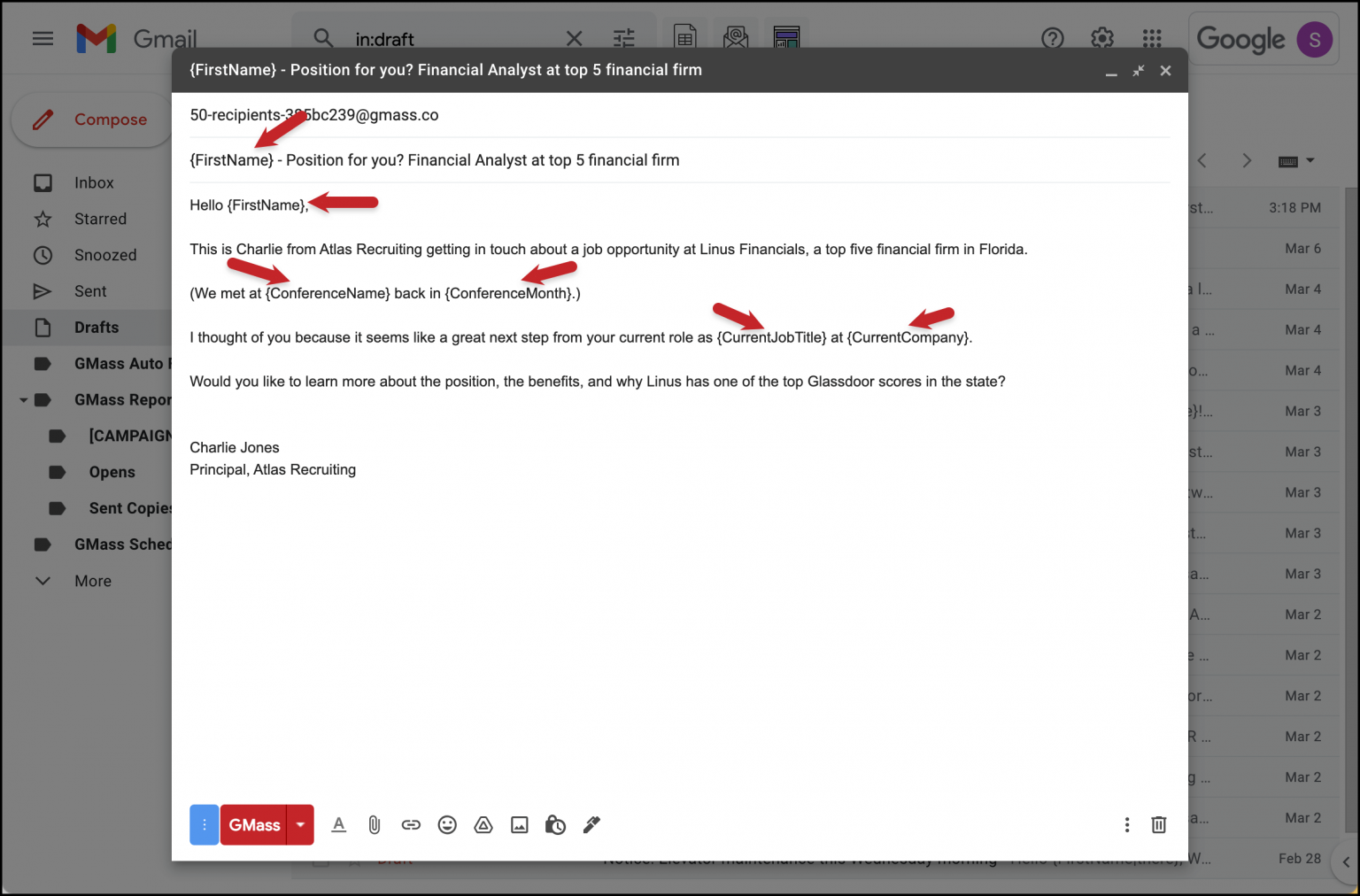 Free trial available: no
Mobile app: no
Designed specifically for Gmail users, GMass is an automated marketing tool that lets you work around Gmail's sending limits. This platform can monitor data cells in Google Sheets, then automatically send emails when new information is added. You can also track email opens and click-through rates, schedule mail merges for the future, and send automation follow-ups until the recipient responds. Other key features include reply management, email list builder, and behavior-based campaigns.
Free trial available: 14 days
Mobile app: no
Designed for ecommerce brands, Drip lets users create multi-channel campaigns for reaching their contacts. It offers pre-built playbooks for creating common campaigns like welcome emails, and integrates easily with some of the most popular ecommerce platforms like Shopify, BigCommerce, and WooCommerce. Using tags, custom fields, and events, you can track interactions with your company, making it easier than ever to know what makes some people click, and what misses the mark.
Free trial available: forever free up to 2,000 subscribers and 10,000 emails a month
Mobile app: available for Android, iPhone, & iPad
Of all the automated sales email tools, Mailchimp is probably one of the best-known platforms for small businesses. And it works seemlessly with Zendesk Sell. Send welcome emails, automatically create visual customer journeys, and send transactional emails using their API or SMTP. It also offers an A.I. powered creative assistant for generating beautifully branded custom designs within the Mailchimp content studio.
Sales pipeline automation tools
Your pipeline is a visual representation of all the deals that are currently in the works. Being able to organize and manage your pipeline helps you avoid leads slipping through the cracks before they have a chance to convert.
Pipelines are made up of stages designed to bring each lead closer to conversion, which makes them ideal for automation functions. By employing sales pipeline automation features, you can easily keep track of all the opportunities in view, minimizing the chance that qualified prospects will drop out and seek solutions elsewhere.
Automated sales pipeline tools typically come as a feature of CRM platforms, and include the features like automated workflows, AI assistants, calendar and email sync, and chatbots.
Free trial available: 15 days
Mobile app: available for Android, iPhone, & iPad
Salesmate is a CRM offering automated workflows designed to help sales reps easily view and track their pipelines. Currently serving over 4,000 sales teams in 70 countries, Salesmate lets reps focus on high-value deals so they can hit quotas more consistently. The pipeline updates in real-time, so you can see which deals are cruising at the expected speed, and which ones may need a nudge. Automations with Salesmate also eliminate data entry by automatically creating deals out of lead generation forms.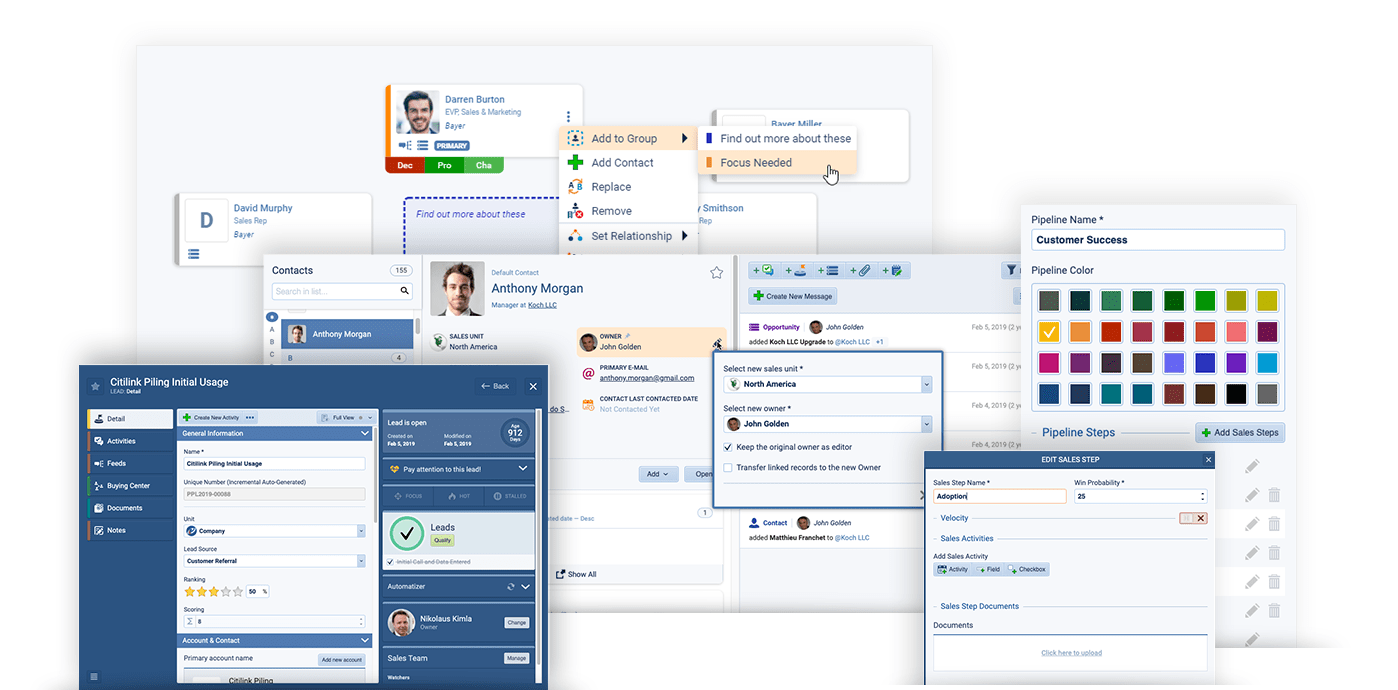 Free trial available: 14 days
Mobile app: available for Android, iPhone, & iPad
Pipeliner CRM has a user-friendly interface that allows agents to easily navigate and implement sales automation tools. Manage your pipeline with ease using Pipeliner's visual Automatizer workflow tool, a workflow engine that lets users create any number of automated processes to fit their unique selling model. This "point and click" tool lets users automate activities even with no coding experience, allowing for any number of automated processes related to managing your pipeline.
Sales funnel tools
Everyone knows the basic three stages of the sales funnel: awareness, consideration, and decision. But like all frameworks, every marketing and sales team has adjusted the classic model to fit their unique practices. A poorly designed funnel lets too many prospects slip through the cracks, diminishing revenue and wasting resources. A well strategized and implemented sales funnel, however, lets you build a streamlined path to purchasing that uses automations to trim away the waste and guide leads to conversion quickly.
Sales funnel software like the three below typically includes features like lead generation, landing page templates for fast personalization, and automated follow-up emails.
Free trial available: no
Mobile app: no
Formerly known as Automfunnel, GetResponse is a conversion funnel creator that offers automations to shave time off every many of your buyer's journey. Create a standard opt-in funnel for grabbing new leads off your landing page, or a lead magnet funnel for growing your email list. You can even use the GetResponse webinar funnel to turn your expertise into revenue. Plus, users can select from over 30 scenarios to build custom funnels if they have a more unique idea for engagement in mind.
Free trial available: yes (see vendor page for trial length details)
Mobile app: no
FunnelFLARE is a sales automation platform that has tools for keeping your funnel neat and tidy so customers can move quickly to conversion. Some of its most efficient time-saving features include its deal and task automation tool, automated behavior insight calculations, and automated SMS and email reminders that keep prospects on time for their appointments. The makers of FunnelFLARE have obviously looked at every corner of the sales funnel and considered the many ways you can feasibly shave minutes and hours off of your schedule.
Free trial available: 14 days
Mobile app: no
ClickFunnels helps businesses build effective funnels and websites so they can track and optimize the entire buying lifecycle. It offers email and Facebook marketing automation features, as well as pre-designed funnels that are crafted to convert more visitors into customers. It's an easy platform to navigate, making it a solid choice for businesses who need a fast sales funnel solution. Plus, in its higher-end plans, ClickFunnels has tools for sending highly-targeted messages by text, email, and even desktop notifications.
Forecasting automation tools
Companies need accurate sales forecasting so they can know what to expect in terms of revenue and spending power. If your business is planning for growth, that means hiring more personnel, incurring higher costs, and managing more resources. Without some kind of foresight into your projected earnings, these kinds of decisions have to be made based on gut instinct, which doesn't always get you the most accurate results.
In sales, there are two types of forecasting methods for predicting future sales: quantitative and qualitative. In quantitative forecasting, you base projections off historical sales data and trends to see how well you performed in the past. Qualitative forecasting, however, is subject to current market research, expert economic opinions, and customer feedback to see how well you're performing in the present.
Forecasting tools use quantitative forecasting to predict how much revenue a company will make in the future. By automatically examining and analyzing past data like win/loss ratios and won deals, these platforms can produce a much more accurate view of your company's earnings than gut instinct alone.
Some of the most commonly used automated features in sales forecasting tools are data analytics, goal tracking, report generation, and predictive modeling.
Free trial available: no
Mobile app: no
Designed for corporate Financial Planning and Analysis (FP&A), Anaplan is a forecasting tool best for large and fast-growing companies. It lets users automatically create data-driven revenue projections, with different methods of forecasting including by product line, geography, or account.
Plus, its Predictive Insights features unlimited modeling capabilities and machine learning, meaning the platform can continually self-optimize to deliver even more accurate projects in the future.
Free trial available: yes (see vendor page for trial length details)
Mobile app: available for Android, iPhone, and iPad
Clari uses AI automation tools to help B2B companies lay a solid foundation for growth and stability. Using highly accurate AI-based projections, Clari gives you a view of where you'll land at the end of every quarter, so you can set your goals for growth at a sustainable and achievable rate. With this real-time look at trends and opportunities, Clari positions companies to make more data-driven decisions for growth so they don't have to rely on guesswork or mishandled data.
Free trial available: no
Mobile app: available for Android and iPhone
Gong.io is a revenue intelligence platform that automatically collects and analyzes data from each point of contact with customers. Forecast specific categories to predict how certain products, teams, or locations will perform using real-time information. It also offers recommendations for next steps based on AI-powered algorithms, helping sales teams maintain momentum throughout the sales process.
Prospecting tools
Prospecting continues to be one of the most challenging parts of a sales rep's job. The process of finding, vetting, and initiating engaging touchpoints with prospects takes tons of time and organization. With so many channels of communication available to consumers, reaching prospects has become even more difficult to manage than ever.
The best sales automation tools for prospecting are excellent at managing prospects across multiple avenues. And because data is becoming increasingly key for selecting targets, these tools are also instrumental in searching for, capturing, and analyzing information about potential customers.
Some popular prospecting automation features include customer profiles, CSV export, email verification, and website visitor tracking.
Free trial available: 14 days
Mobile app: no
Leadfeeder is a lead tracking platform that gives you more visibility into who's interested in your company. View who's visiting your website and how they found you to better understand what draws traffic to you. Leadfeeder can also help filter contacts and locate contact information on key decision-makers, and allows integrations with platforms like Slack, Microsoft Dynamics, and Google Hangouts.
Free trial available: yes (see vendor page for trial length details)
Mobile app: no
Great for SMBs in marketing and Saas, Cliently is a prospect engagement tool that employs automation features to speed up the customer journey. Automated workflow sequences connect with new leads with just a few clicks, giving sales reps more time to follow up with the leads who are actively engaging. You can edit sequences to add more appealing content, and compare analytics to see which content is resonating best with your audience so you can reach your optimal ROI.
Free trial available: 14 days
Mobile app: available for Android, iPhone, & iPad
With a B2B contact database containing over 50 million direct phone numbers and over 129 million verified emails, ZoomInfo is one of the leading prospecting tools on the market today.
Its Contact and Company search option lets prospecting sales reps easily search for ideal buyers, while website tracking highlights leads who seem interested but have yet to fill out a webform. It also has automation features for finding sales-ready prospects from a network of 300,000 publisher domains—which you can imagine would be pretty difficult to do manually.
Three automation mistakes—and how to avoid them
Keep in mind that machines aren't magic wands. A.I., machine learning, and the automations they power don't know what you want until you tell them. That means you have to be strategic about how you select, implement, and integrate automations into your operations so that you're making the most of investment and human talent.
Mistake #1: Automating too many tasks, too soon
Unless you have the cash to burn, you're probably not going to automate every single possible sales task at once. But even if you did have that kind of money, you still shouldn't automate every process all at once.
The key to starting with automation is approaching it with a defined strategy. Every approach to selling is different, meaning only the people with intimate knowledge of your business will know for certain which processes can or should be automated. Before you even begin shopping, consult with experts for their perspective, and facilitate internal conversations about which tasks are robbing your business of its greatest share of potential. Then, automate in small bites and track your progress, progressively adding features as the need and strategy requires.
Mistake #2: Leaving the team out
Public perception of automations is already a little hazy, with many workers still worried that their jobs will eventually be taken by machines. Businesses who spring new sales automation software on their teams without any warning aren't doing themselves any favors.
Teams should have a say in the sales automation tools they're going to use every day, and forgetting (or neglecting) to ask for their input first robs you of valuable insight into which platform actually holds the most value.
If you have an option to test drive a car, you take it. The same goes for software. Sales teams' opinion will count for much more when it's based on practical knowledge and experience. Trial periods let sales reps poke around and play with platforms to get a feel for the app interface and features, so the company can make a more informed decision when it comes time to signing a contract.
Mistake #3: Losing the personal touch
Customers are drawn to personalized messaging—and it's no wonder why. With the constant bombardment of messages, ads, and spam emails people get in a day, they need a fast way to filter out what's trash and what potentially holds value for them. Seeing their name or a topic that's relevant to their interests is one of the best ways to inspire engagement with your brand.
Using automations shouldn't mean forgoing the brand-specific and targeted messaging that gets people engaging with you in the first place. Keep your eye out for platforms with robust personalization features, and integrate your chosen automation platforms with your CRM so you can use that customer data for closer insight into what makes them click.
Try sales automation for free
For many salespeople, the sheer volume of information and work involved in the sales process can make it difficult for them to juggle every task without letting something slip through the cracks.
Customers today expect speedy responses, accurate information, and a clear, convenient path to purchasing. And sometimes it only takes one thing slipping through the cracks to nudge customers to the competition.
That doesn't happen with Zendesk Sell.