UpChat app for both Zendesk Support and Chat
GrowthDot team is introducing a new app - the UpChat app, which like all our products, can make your customer support much more comfortable.

Use case
The company's workflow can be different. As a result, it defines the way of communication between support reps and customers. Sometimes clients contact two or more agents and they can know that but don't need to feel.
Repeating one piece of information several times and explaining things over and over is often annoying for customers. Consequently, it harms your company's reputation and decreases the level of customer support in general.
So, UpChat for Zendesk can help you prevent the recently described case by synchronizing the information in Chat and Support and the work of two or more reps as well.
You can try UpChat to mark the items you mentioned and select or type specific parameters. Then, when you end your shift, your colleagues have no need to overread messages in the ticket. Instead, they can check out what you've marked on the sidebar. Consequently, they can continue the conversation more smoothly and quickly.
To sum up, Zendesk UpChat is a tool that helps you to avoid info duplication from the support rep's side and make your clients feel they are communicating with one person. Also, it will help you mark conversation or sales stages and streamline the support team's work.
How does it work?
At first, you need to create fields in the app in Zendesk Support. To do it, click on the app's icon, and there you can see only one Setting page with Create fields button. Click on it, name the field and select one from the following field types: text, checkbox, checklist, or dropdown.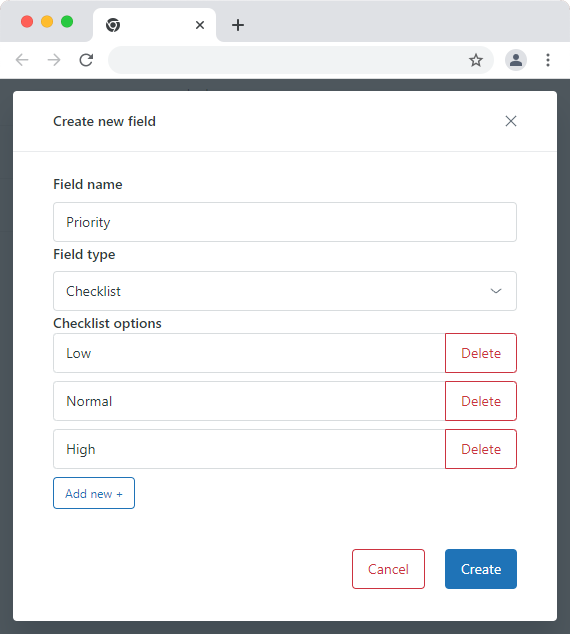 Then, start your conversation in the chat window where the recently created fields are already there. Next, select the needed parameters depending on what stage your conversation is or what parameters you need to mark.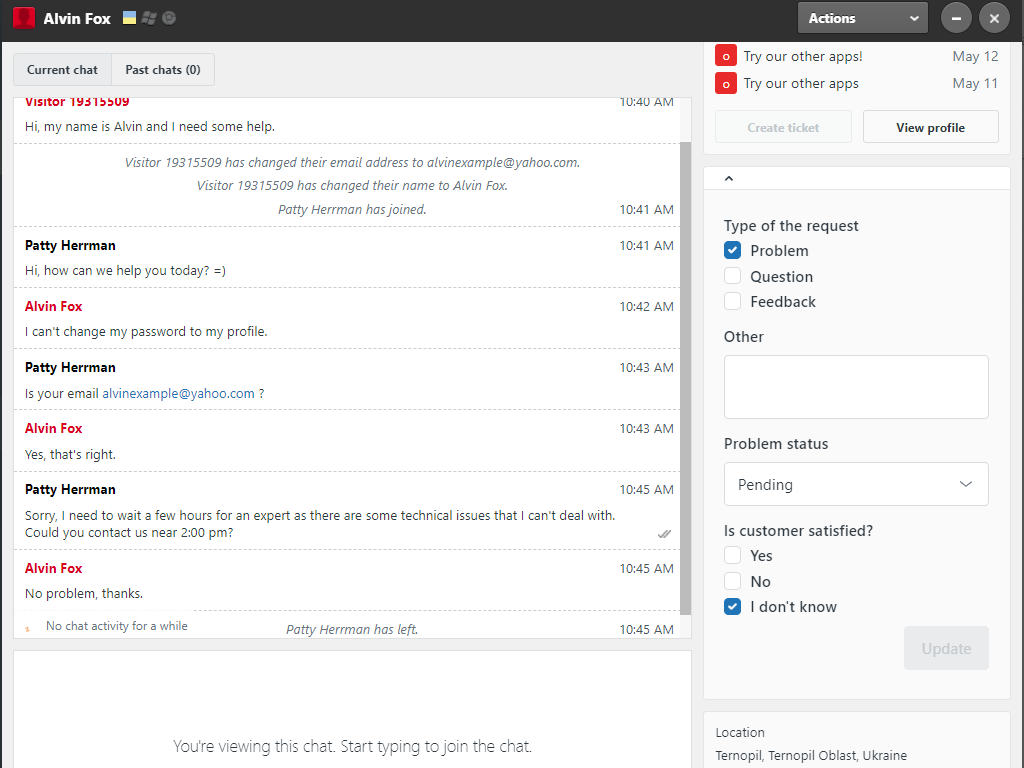 Finally, check if there are updated fields in your ticket in your Zendesk Support.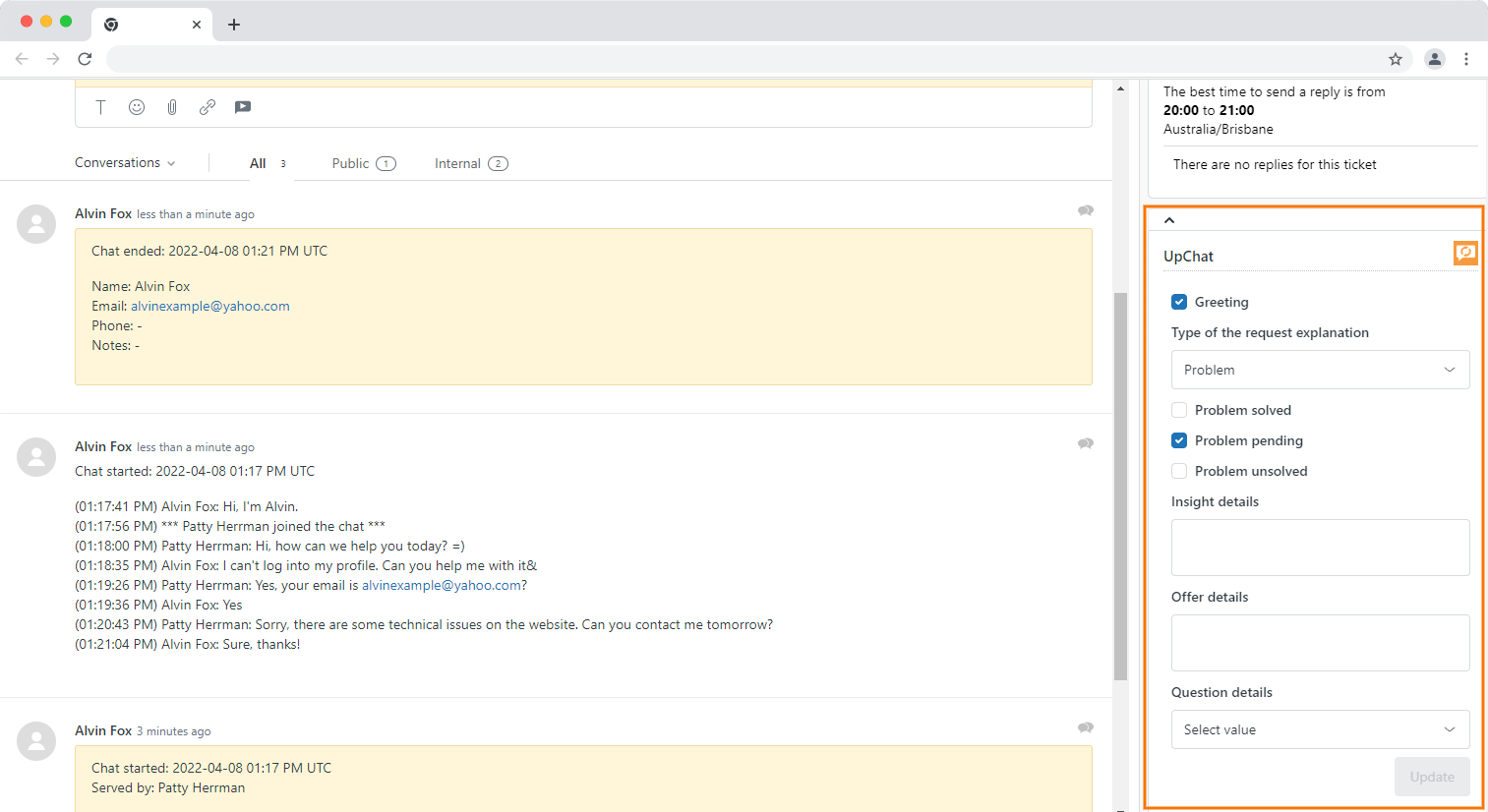 As you see it is simple! So book a demo without any doubts and simplify your work in Zendesk from now.
Free for Sandbox accounts
Use UpChat for free on test accounts to try how it works for unlimited time.