NPS and Survey app for Zendesk
NPS and Survey app for Zendesk will help you to take the most out of your interaction with customers! That's because you can easily collect more precise CSAT results than Zendesks' "Good I'm satisfied" or "Bad I'm not satisfied".
Use NPS and Survey for Zendesk to compose the following types of Zendesk customer satisfaction surveys:
5 star forms
Understand your customers' loyalty.

Rating forms
Provide your customer with a rating between 9 and 10 to help them evaluate your product and service more accurately.

Yes/No CSAT surveys
Surveys with multiple-choice answers can be created.

Text forms
Give your customers the opportunity to answer your questions in full.

Once a customer responds to a satisfaction survey, the agent can check the result on their side in a Zendesk ticket. Another way is to check the statistics page with filters and charts to make a statistical correspondence between product, service, and client responses.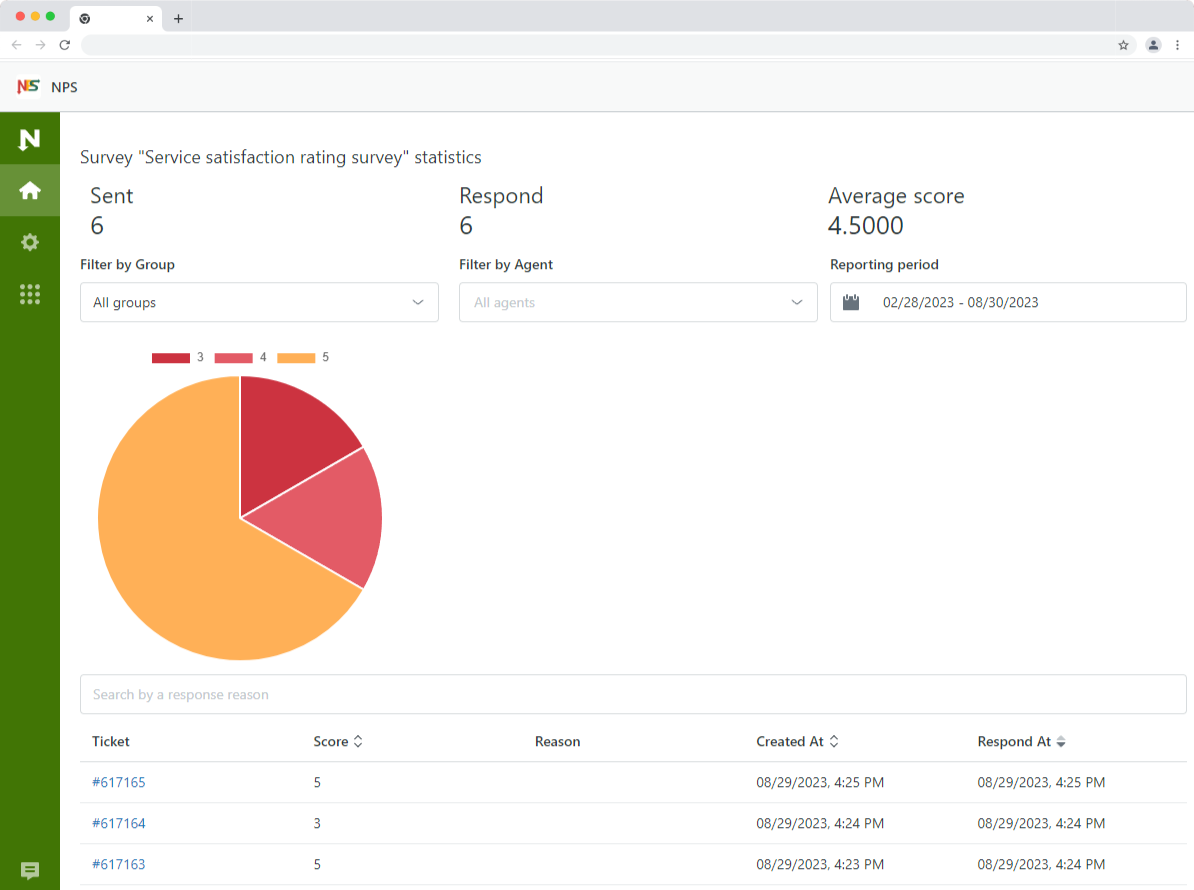 Main features of NPS and Survey for Zendesk
Create 4 different types of surveys

Drill down into the response details in reports page

Data recorded on the ticket allows you to build additional NPS reports in Zendesk Explore

Translate your Zendesk survey content into several languages

Grant access to regulate who can use NPS features

Simply replace the survey placeholder in your trigger or automation to set up the app

Branding is available
If you have any doubts, deny them and try NPS for Zendesk to know what your customers think about your business. Contact us if you have any questions, or simply install the app.