Purge My Zendesk app
Streamline your Zendesk data cleanup with just one click!
By installing the Purge My Zendesk app, you can quickly eliminate unnecessary tickets, users, and organizations in a comprehensive manner. Simply select the data you want to delete and easily initiate the bulk process! Say goodbye to hours of monotonous manual deletion of contacts or tickets one by one, and save your time for more critical tasks.
Use Purge My Zendesk to permanently delete
Users

Tickets

Organizations
Try Purge My Zendesk and follow the stages to completely remove data from Zendesk or choose one or two needed options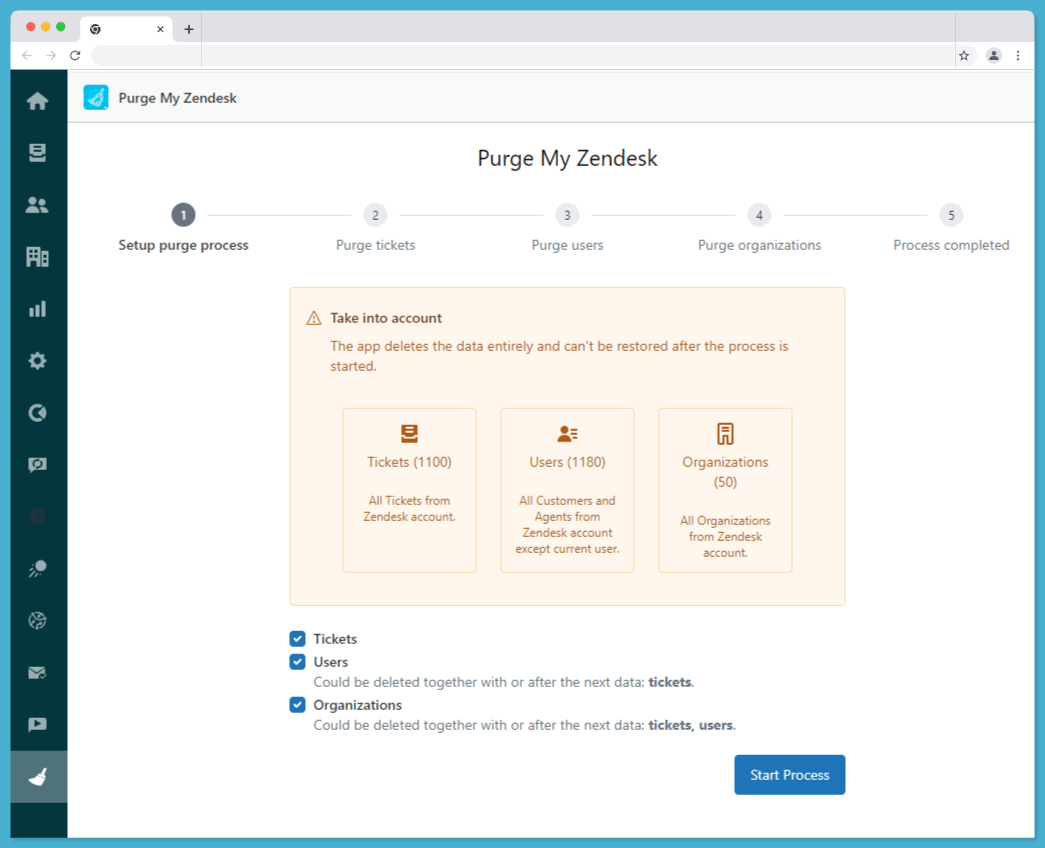 Use Purge My Zendesk to deal with the following cases:
Easily erase all data from Zendesk after migrating to a new platform.
If you've switched to a different platform and need to completely delete customer data from Zendesk, you can do it manually or save time using Purge My Zendesk.
Ensure compliance with privacy and safety standards by removing customer data from Zendesk.
If you need to entirely delete customer data to meet privacy and safety regulations, Purge My Zendesk can help you address security concerns.
Handle support closure when shutting down your business or a specific project.
If you're closing your company or a specific project and no longer require Zendesk, Purge My Zendesk can assist you in closing your support instances.
Streamline data related to your previous business activity when making a significant business change.
Your target audience may change when you shift to a new business area. Purge My Zendesk can help you clean up unnecessary data associated with your previous activities.
Start fresh with Zendesk after changing your support strategy.
If you're facing problems with Zendesk implementation, disorganized tickets, or changes in your support strategy, it may be necessary to restart your support and clear all client data. Our app can be helpful in such cases.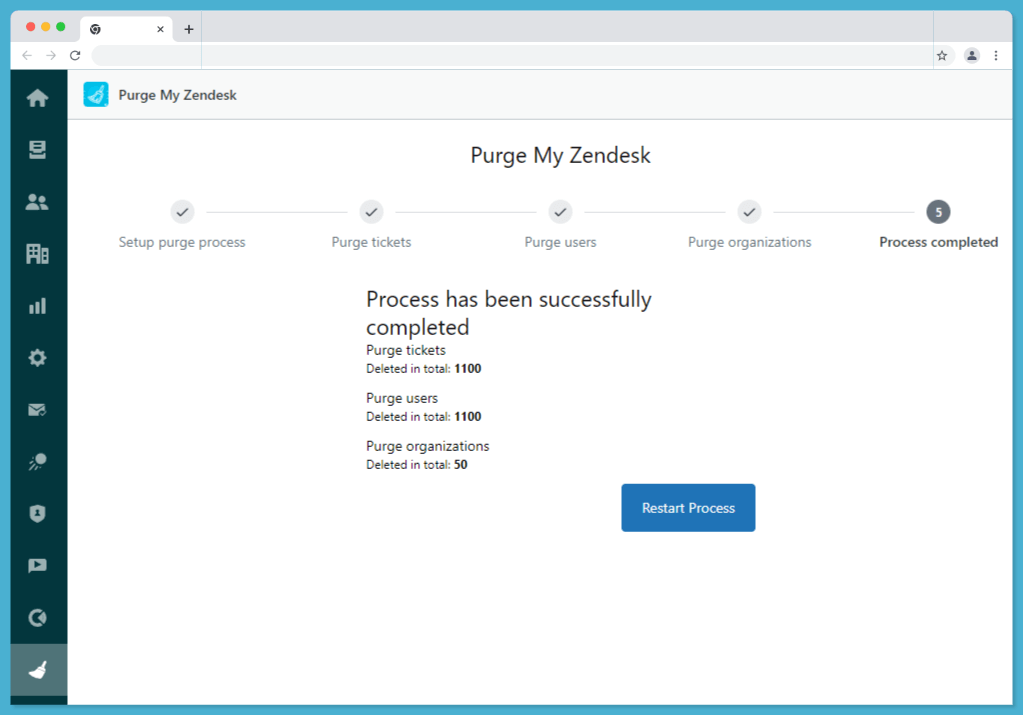 Try Purge My Zendesk without any doubt, as you pay only once to completely clean up your Zendesk. Easy to use and install! One-time payment! No hidden fees!
Produced by experienced GrowthDot app developers only for Zendesk. Try our other apps and book a call with our support rep if you have any questions.