Email Crafter
Although Zendesk offers a default email design, it can be challenging to personalize it to align with your brand. Email Crafter addresses this issue by providing a user-friendly and no code interface. With this app, you can effortlessly customize the appearance of your Zendesk emails without requiring any coding expertise.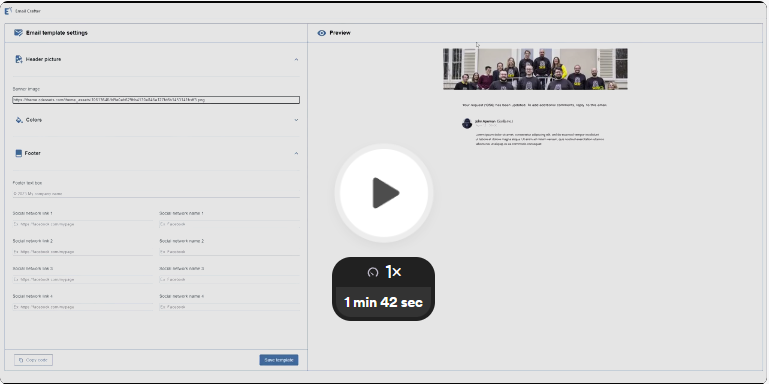 Company banner (best result with a 3:1 ratio)

Colors that reflects your brand

Blockmark / links in the footer

Copy and paste the code directly into your Zendesk Admin Center
Updates & support
Our apps are updated regularly to support new Zendesk features. Any questions about this app ? Feel free to reach us
About SEIF
SEIF is a company that runs with a simple motto : Simplify your customer relationship.
With 10 years of experience in customer relations, our experts support you in optimizing customer satisfaction in order to improve your performance by creating lasting relationships.
We want to enhance every Zendesk user's daily life by offering a various set of Apps and Themes.
Feel free to reach us so we can offer you a dedicated and indiviual support on Zendesk products.