Get reminders for anything on any ticket
Trusted by all types of organizations collectively creating 500,000+ reminders year in year out, the Reminders app allows agents to set customized reminder messages for themselves and other team members, unless completed prior.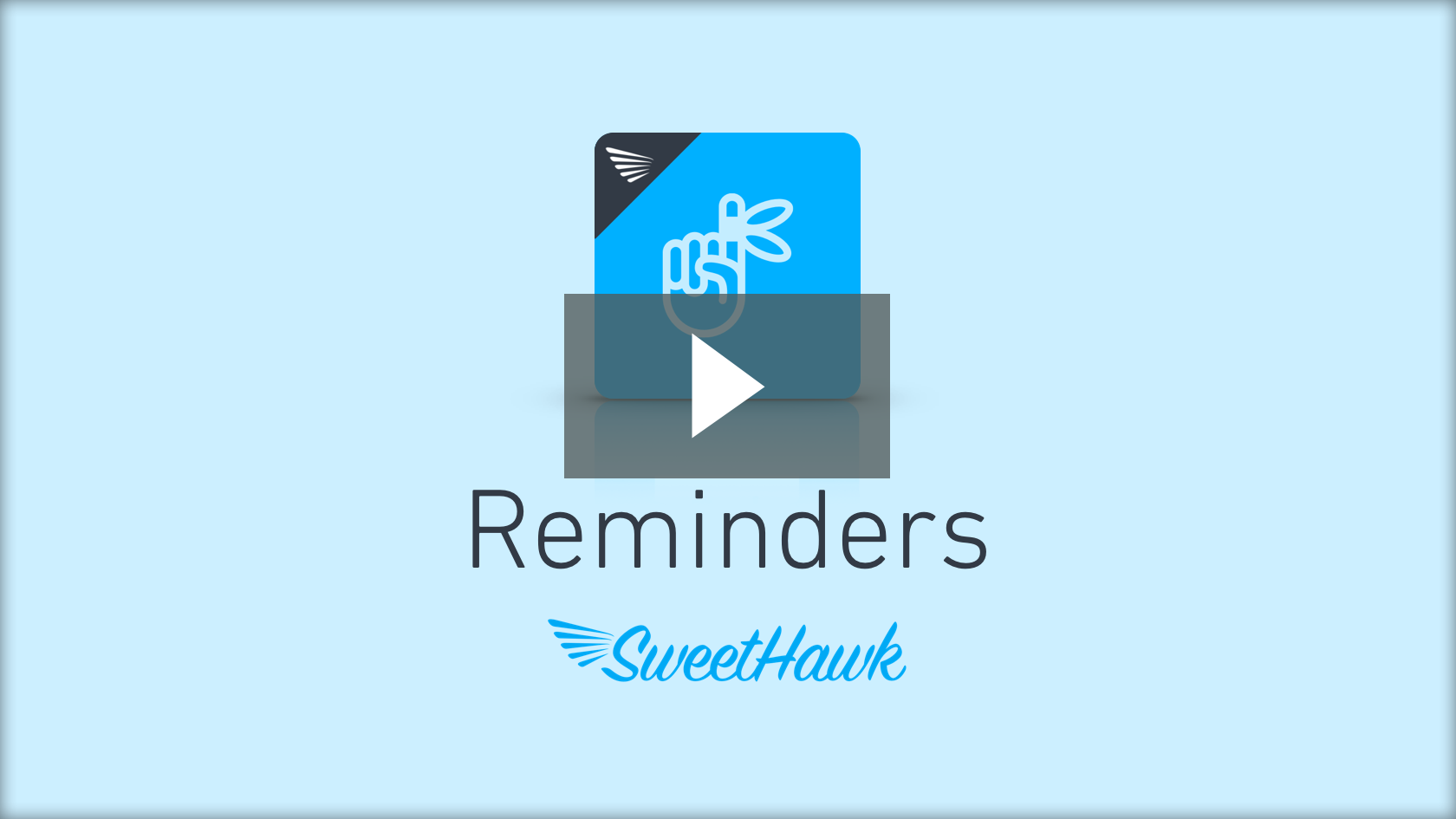 Features
Set an unlimited number of reminders on a ticket.
Agents can include other team members in each reminder they create.
Reminders also work on closed tickets, meaning that you can solve out tickets while still getting reminded for further actions a long time out in the future.
Get popup notifications and emails when reminders hit.
Check reminders off like checklist items.
Keep track of your own reminders with the Upcoming, Recent and Completed views.

About SweetHawk
SweetHawk has been building apps for Zendesk since 2015. Their first app, Calendar, was installed by dozens of businesses within weeks of release which inspired them to create more apps like Tasks, Reminders and Notify, creating a Super Suite of apps all complimenting each other to address larger use cases such as ITSM change management, project management and HR process automation. Today, well over 100,000 agents use SweetHawk apps for Zendesk every day.