Outsourcing is a fantastic low-risk way to scale your business, but finding the right partner and knowing you're getting a good deal can be a challenge.
That's why we built ArenaCX, the world's first outsourcing management platform. We make it easy for businesses of all sizes to confidently outsource, knowing they're getting a great provider at a competitive cost.
How do ArenaCX + Zendesk work together?
Get Labor was designed jointly with Zendesk. When you download the Get Labor app, you will be directed to a brief questionnaire about your outsourcing needs. ArenaCX will then use your responses, plus data from your instance, to match you with a world-class BPO partner. All partners in the Get Labor ecosystem have been certified by ArenaCX and hand-selected by Zendesk.
"We're beyond excited to be able to offer our customers a frictionless way to find outsourced talent," Jason Dichter, Head of AMER BPO Partnerships at Zendesk. "Finding the right outsourcing partner is a challenge for many of our customers, so we are really pleased to have developed this labor app with ArenaCX and made it accessible through our platform."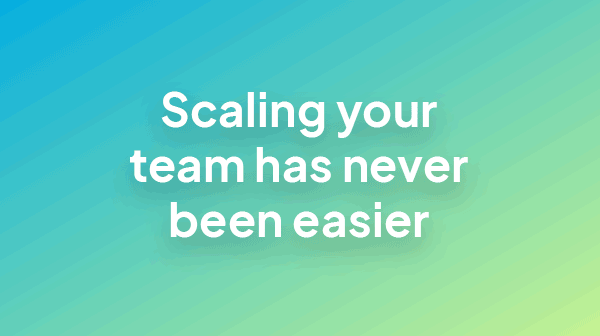 Why choose ArenaCX?
Scale quickly
Use Get Labor to handle ongoing operations or cover seasonal surges and one-time bursts in ticket volume.
Save time & money
With Get Labor you can staff up without the effort and costs of hiring internally. Save 30% on average when you outsource to a US-based BPO, and even more if you outsource to another region.
React swiftly
Get Labor engagements can start in as little as one week. All engagements through the app are customizable in length so you can quickly and easily adjust your staffing needs.
Shop confidently
BPOs are industrial-strength outsourcing companies . They are experts in recruiting and scheduling, plus handle employee payroll and benefits, and equipment and infrastructure. Plus, BPOs provide a management layer–something you don't get with freelancers.
Best of all: you'll see estimated pricing in the app before you commit to anything. With Get Labor, you will choose the right outsourcing partner, accessing the qualities and skills you need right now.
Use cases
Get Labor helps you:
Absorb seasonality
Embrace fluctuations in demand
Extend coverage hours
Provide new support channels, languages, and time zones
Add redundancy to cover illness, turnover, site closures due to inclement weather, etc.
About ArenaCX
ArenaCX is the tech-powered marketplace for business process outsourcing (BPO). ArenaCX curates and vets BPO partners, using data and industry expertise, to provide an enterprise-level outsourcing RFP experience to companies of all sizes. Launched in 2020, the ArenaCX marketplace encompasses 125 BPOs with over 420,000 total agents.
Learn more about ArenaCX.