What is FormCrafts?
FormCrafts is an online tool for creating powerful and intuitive forms - most commonly Zendesk ticket forms, Zendesk contact forms, and Zendesk CSAT surveys.
How does it work?
When your customers submit a form created in FormCrafts we automatically create a Zendesk ticket based on that information. We also include custom fields, tags, and file attachments as a part of the ticket.
You can also configure your form to update an existing ticket, instead of creating a new one.
You can also create customer satisfaction survey (CSAT) and net promoter (NPS) forms in FormCrafts, and use Zendesk triggers to send survey requests to your customers. We send all your satisfaction ratings back into Zendesk.
Why choose FormCrafts?
Advanced styling and customization options (add logos, images, color schemes, etc ...).

Create complex forms with nested conditional logic.

Create multi-step contact / ticket forms.

No limit on the number of forms or fields.

Choose from over 19 different field types.

Filter form insights by time or custom fields (like agent, issue, category, etc ...)

Allow customers to attach multiple files

Add form collaborators and manage access permissions

Share form URL or embed forms on any website, or Help Center

Auto-create a form based on your Zendesk fields

Choose from a large number of Zendesk contact form templates

Choose from a large number of Zendesk CSAT survey templates
Is there a demo I can see?
Here is a ticket form with conditional logic in place: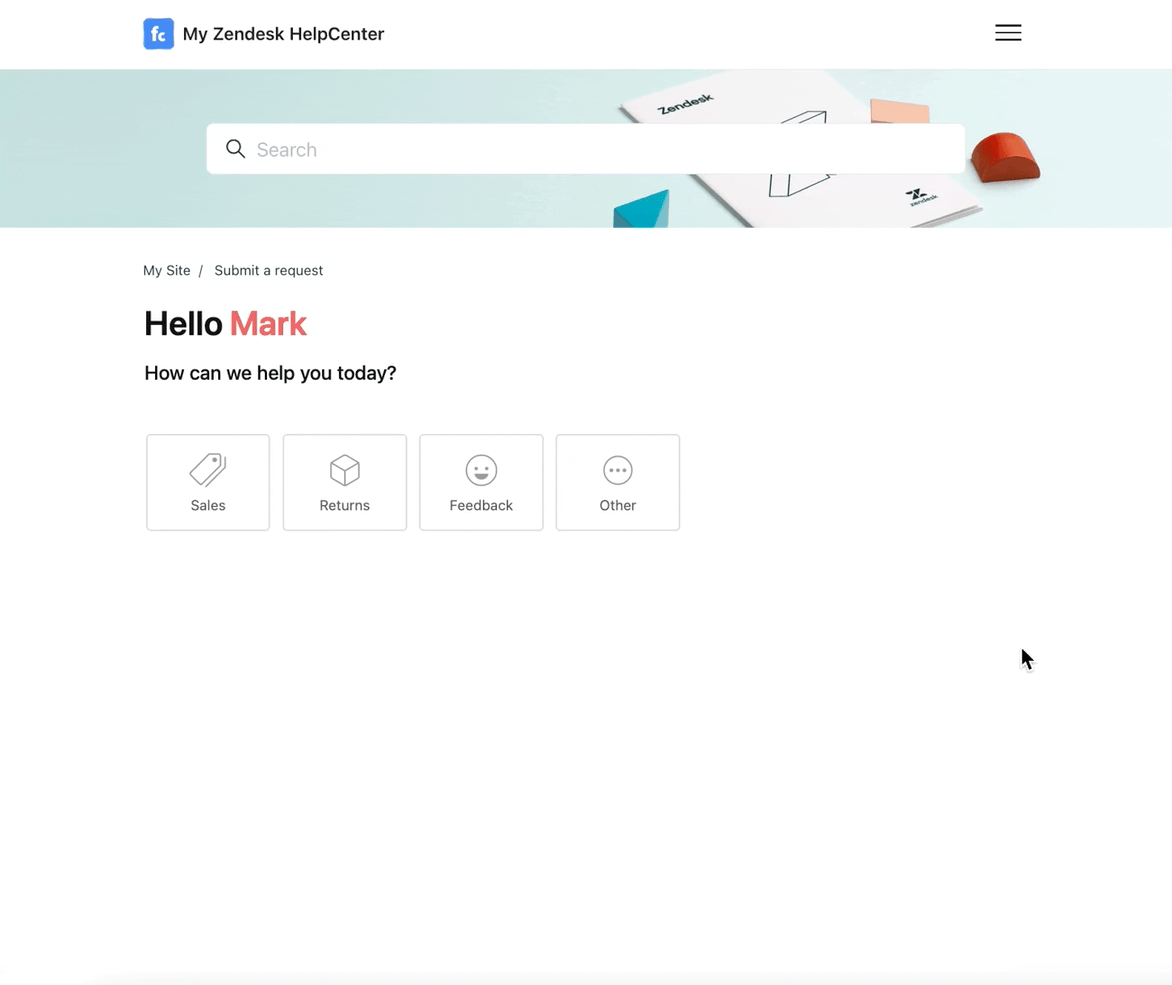 See the live ticket form here.
How much does it cost to get started?
We offer a free 21-day trial, and hands-on support to help you setup. After that we have plans starting from $39 per month.