Video Reply for Zendesk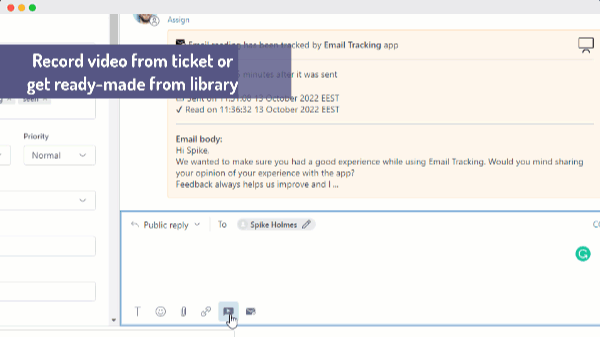 Video Reply allows recording video messages and sending them in tickets instead of dull texts. Use our video recording tool for Zendesk to create quick product tutorials, introducing yourself, or demonstrating a solution in just a few clicks. With Video Reply, you easily can:
Record from your PC screen or from your PC camera;
Build a video library with elaborate tutorials;
Edit your videos (Latest update!);
Share videos between agents;
Measure the performance for a specific video, or for a group of videos;
Download videos to your PC;
Request videos from customers;
Organize videos using tags;
Create branded previews.
Video Reply for Zendesk will be of your assistance as an out-of-the-box tool for adding a personal touch to your customer support.
Edit videos
Change the video duration and cut off all unnecessary parts to create more meaningfull and short tutorial! Also video can be changed on the customers' side when you request a recording.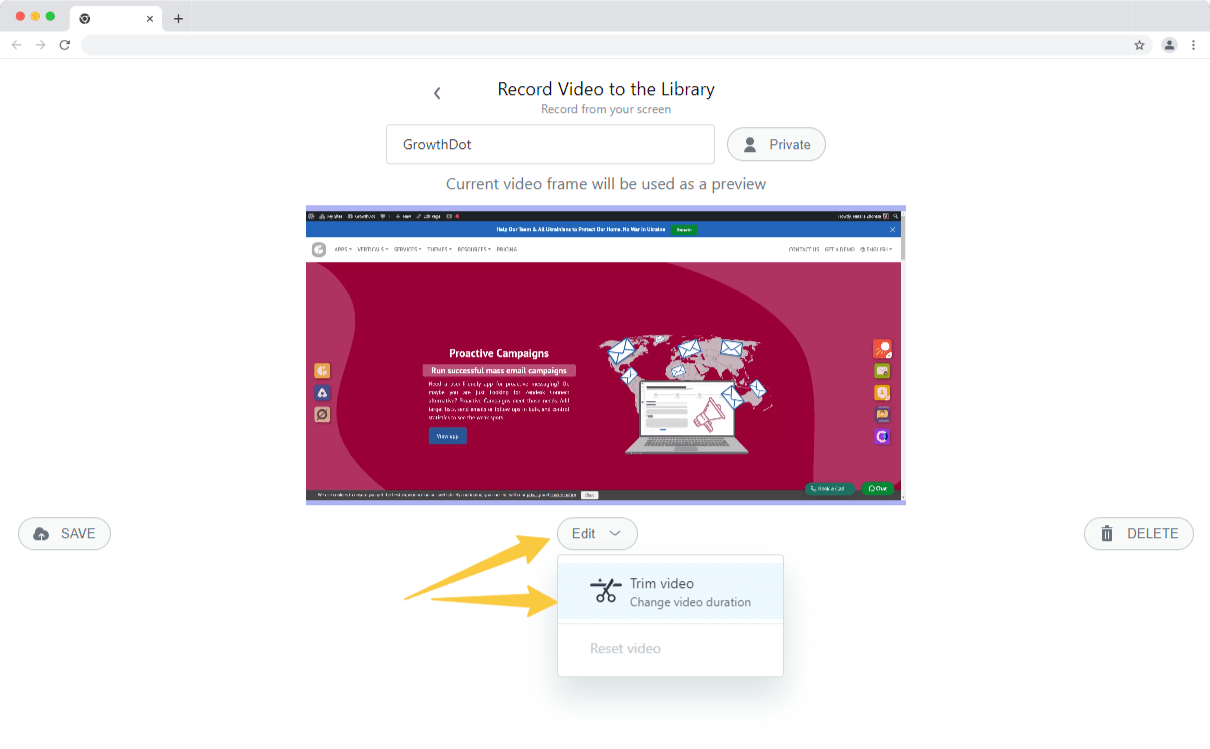 Quickly create tutorials and explainer videos
Humans are mostly visual creatures, so video tutorials are best for info comprehension. Video Reply allows you to demonstrate, illustrate, present, and explain things more effectively, and also saves time answering FAQs.
Let the customers show their issue the better way
Video demonstration is usually more effective than even a one-on-one conversation. That's why it's worth sending a request to customers to ask for a screen recording.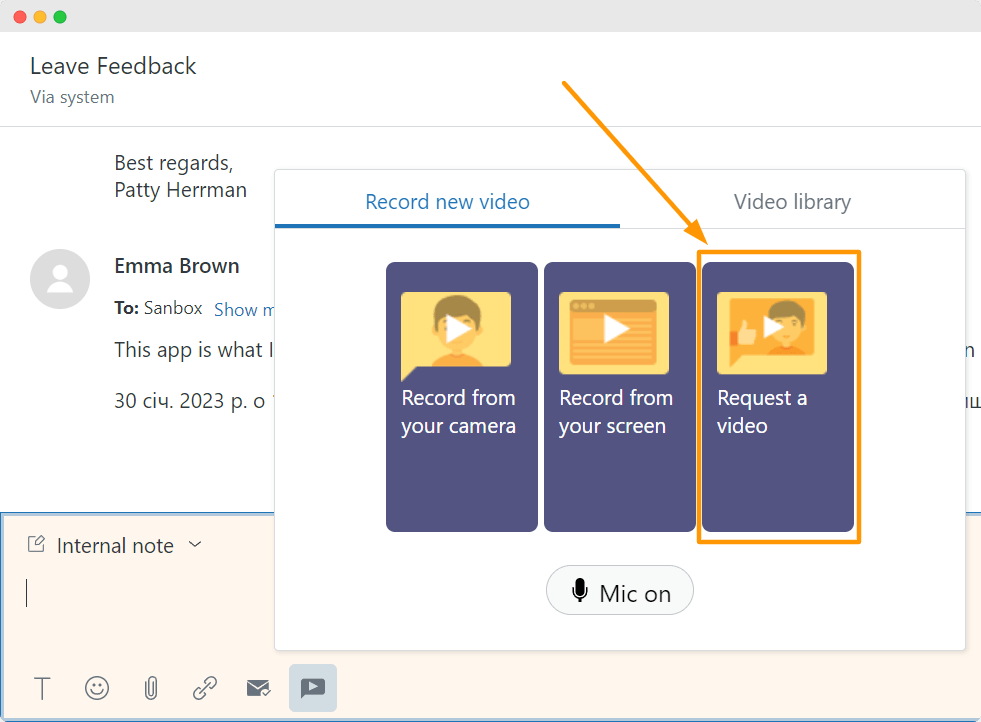 Create your Zendesk video library
All the videos you record are automatically saved into the library. Afterwards, you can just attach the necessary clip from the library to any ticket without having to record the same thing every time.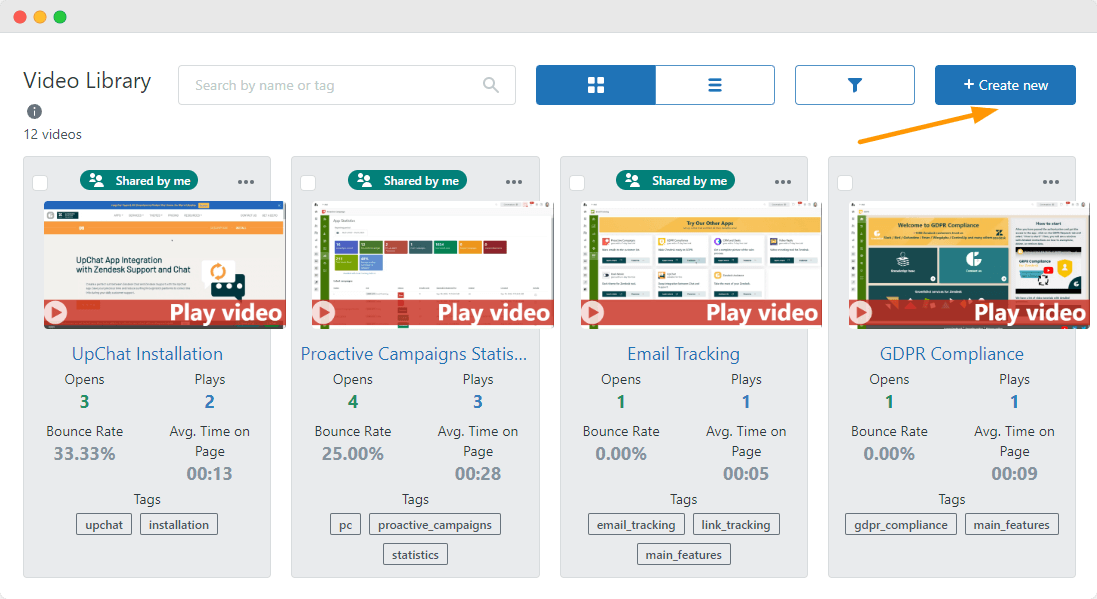 Share videos for common usage (New!)
There is a simple workaround if agents need to record one operation several times. In the updated Video reply, you can share the video with other agents, and it will be available in the video library for everyone.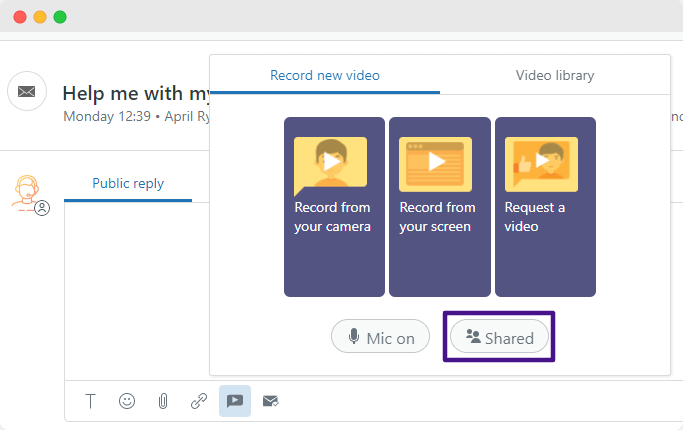 Measure the performance of your videos
Video Reply for Zendesk provides detailed reports to analyze how well your videos work. Check the performance of a specific video or the overall stats for your content to see what could be improved.

Organize your videos using tags
Use tags to sort your content and make it easy to use and share. Note that the app does not auto-tag videos.
Download any video to your device
Need to have one of the Zendesk videos on your computer drive? No prob, we've got you covered. All you need is to find the recorded video in your library and click the Download button.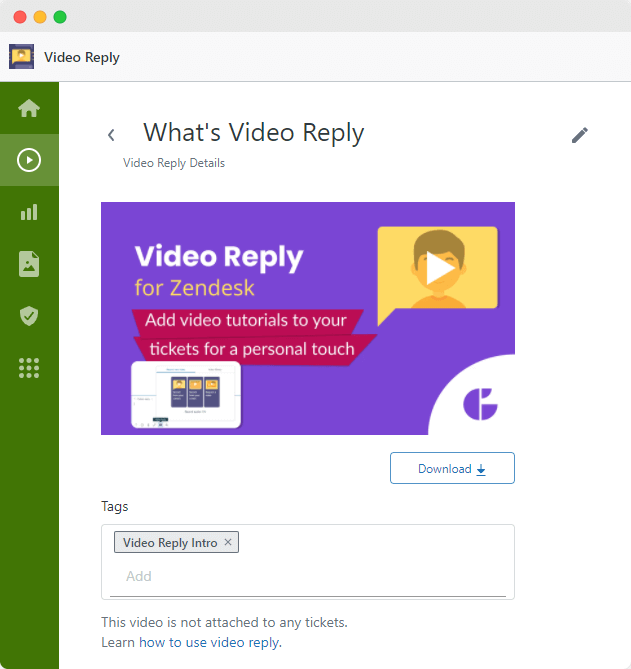 Test on the Sandbox account
Now you can test the app before implementation free of charge and forever!
Hurry up and boost your sales with us! There's no risks and hidden fees and we are commited to your privacy.

****