GDPR Compliance app for Zendesk
Delete, forget and retrieve personal data to meet any data privacy regulations. Comply with: GDPR, CCPA, PII, LGPD, PIPEDA, APEC, CBPR, HIPAA, PCI.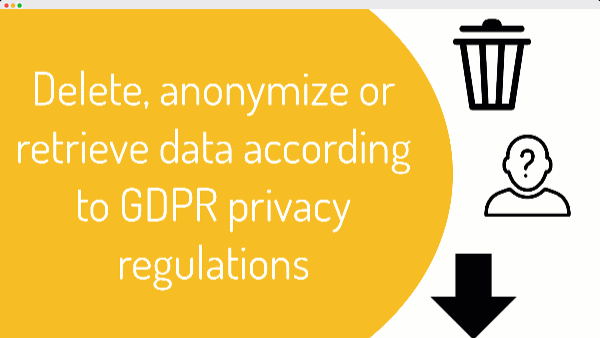 GDPR Compliance is what you need to easily remove users from Zendesk Support; extract, anonymize, or delete consumer's data from the platform.
Here's what you can do with the app:
Anonymize personal data in Zendesk but save records for reports;
Permanently remove customers' data from your Zendesk Support;
Delete organizations separately and in bulk (NEW!);
Download personal data as a CSV file;
Create Automations for user and ticket lists;
Schedule GDPR processes;
Redact data for both lists and individual users;
Control agent permissions to start GDPR processes;
Analyze the performance with detailed reporting;
Select which user/ticket fields are processed during the deletion and anonymization;
Configure the access level for the agents inside the app
Anonymize sensitive information
Remove person identification details like first and last names, birth dates, addresses, billing details, etc. but still track the information that is important for proper reporting and accurate statistics. It's super simple if you select specific fields to anonymize in the settings tab.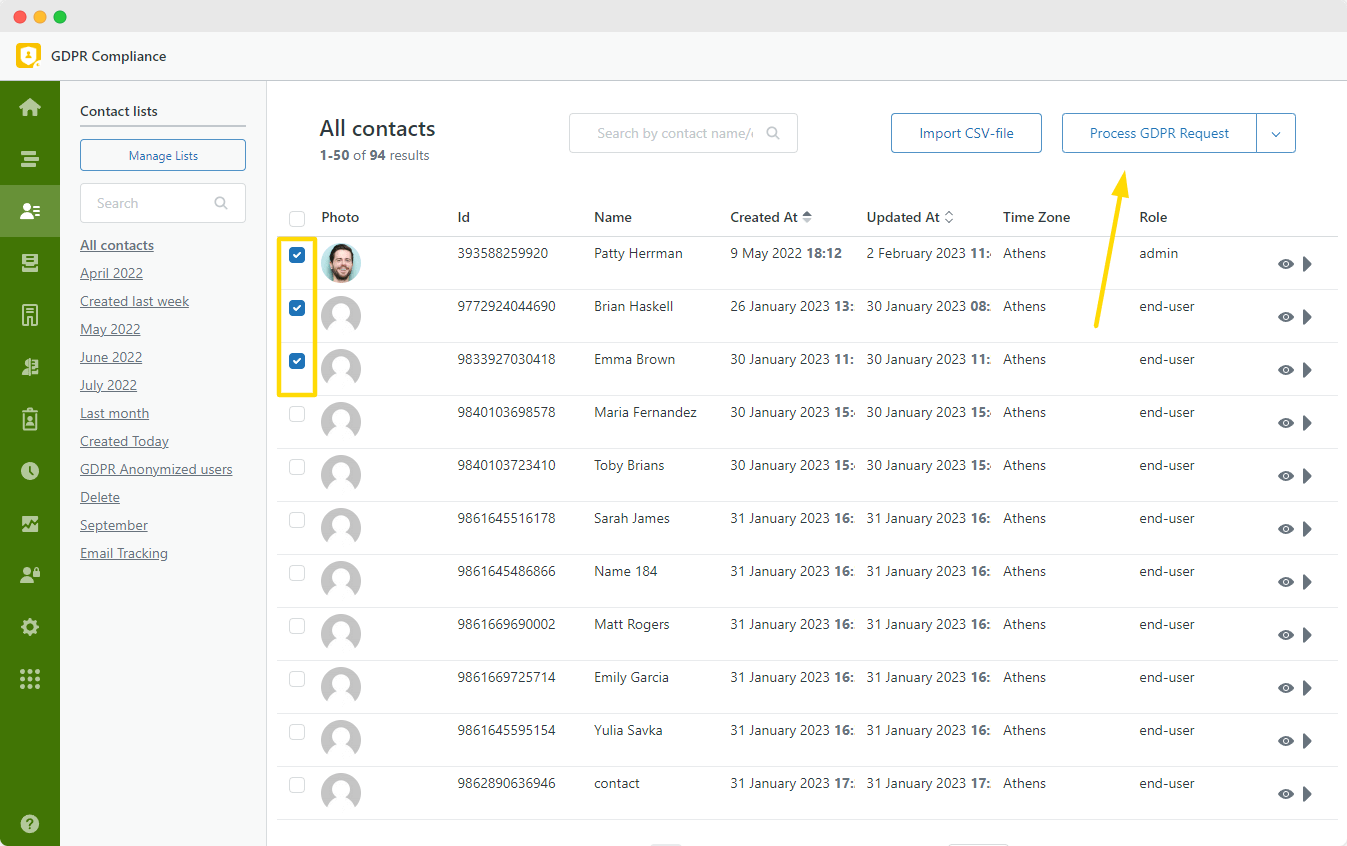 Download user- and ticket-related information
In a matter of a couple of clicks, you'll have the information about the customer and the tickets they raised packed into CSV files that you can easily send to the person that submitted the request. The app also allows downloading attachments if necessary.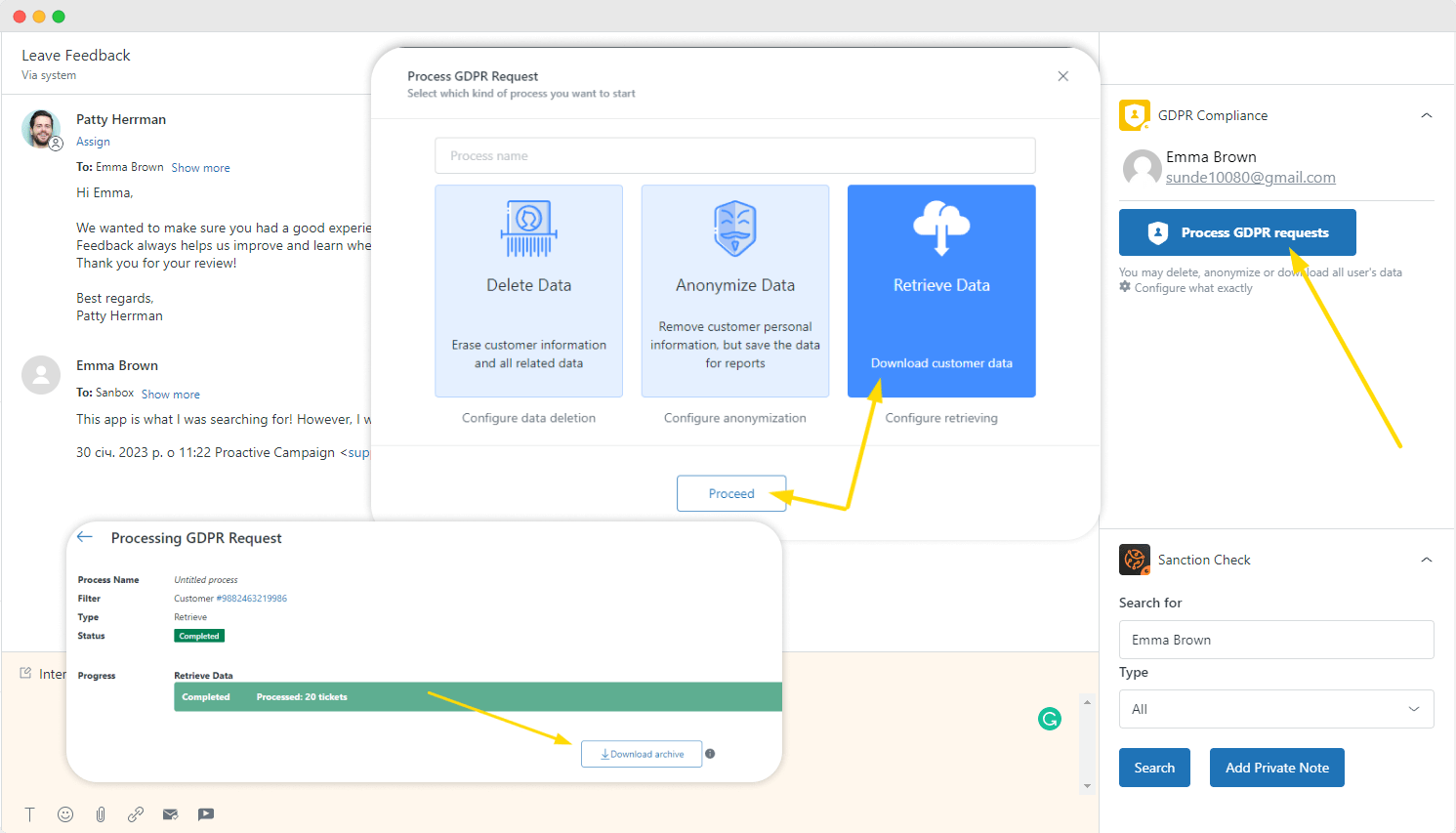 Delete data in bulk and individually from several places
Build user/ticket lists or select specific users to remove their data forever. It is also possible to choose which information should be deleted. Process on demand deletion requests in a few clicks.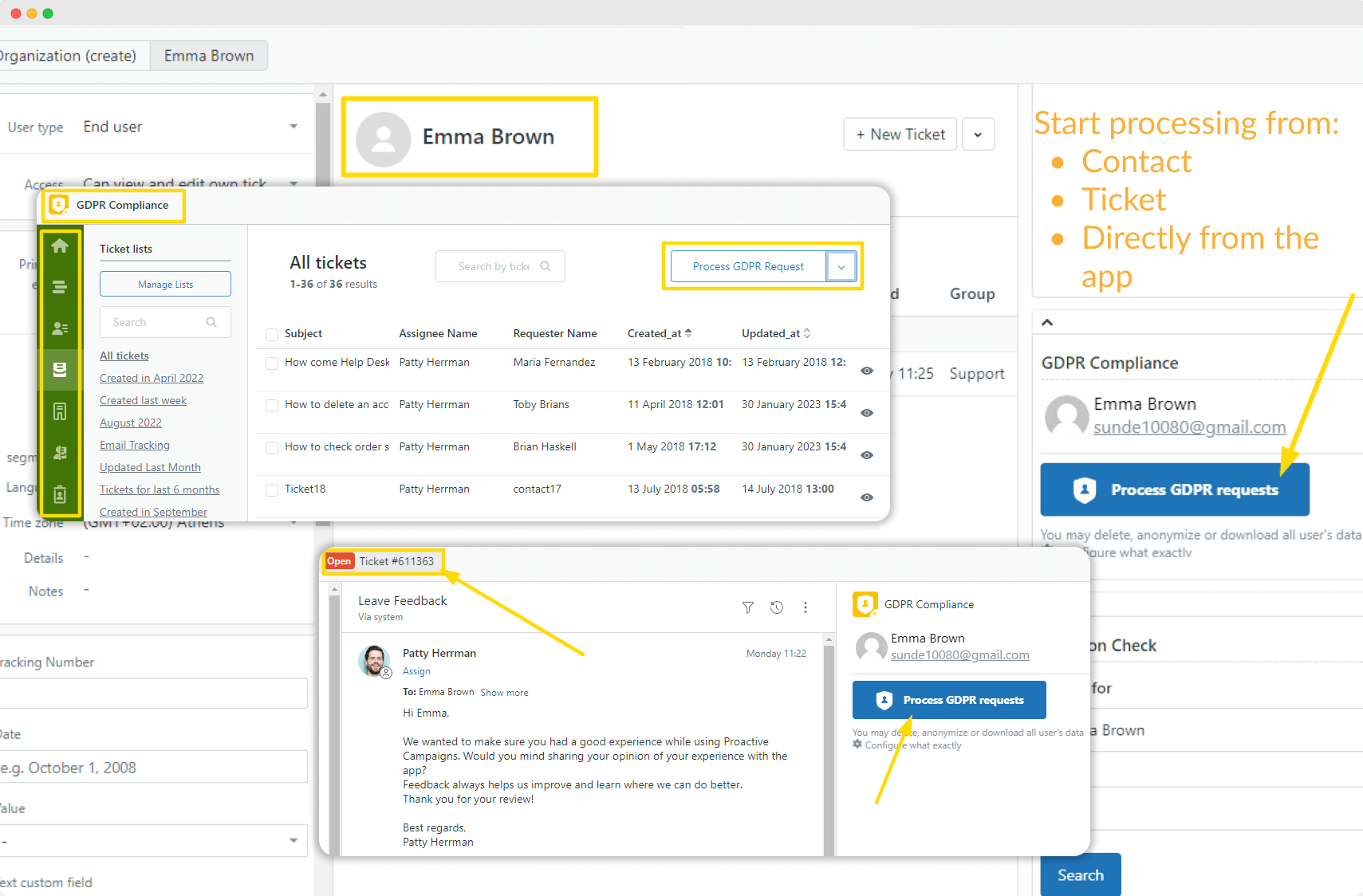 Delete organizations
Have you ever asked a question: How to bulk delete organizations and users in my Support account? If so, we suggest Zendesk GDPR Compliance app. Just create a list from hundreds organizations in a few clicks and run a deletion process in your Zendesk Support.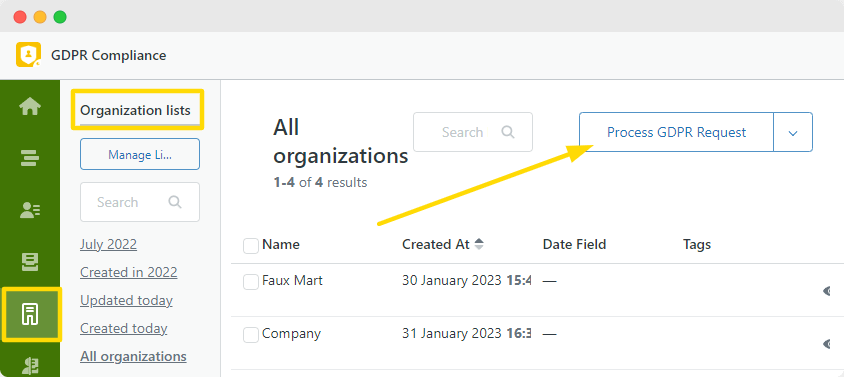 Besides, you can create combined lists from the two types of lists. For example, you can delete organizations assigned to specific users.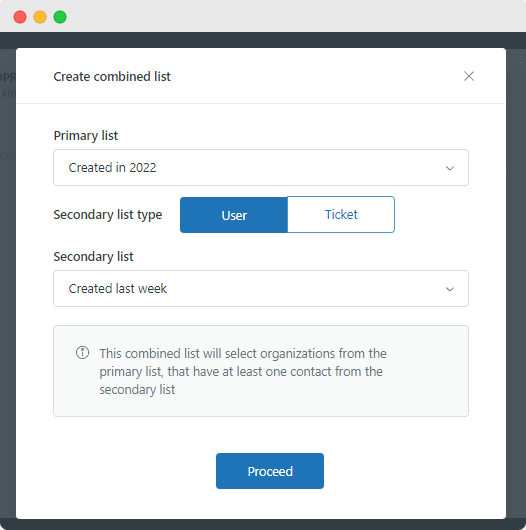 Completely nonymize credit card and tel. numbers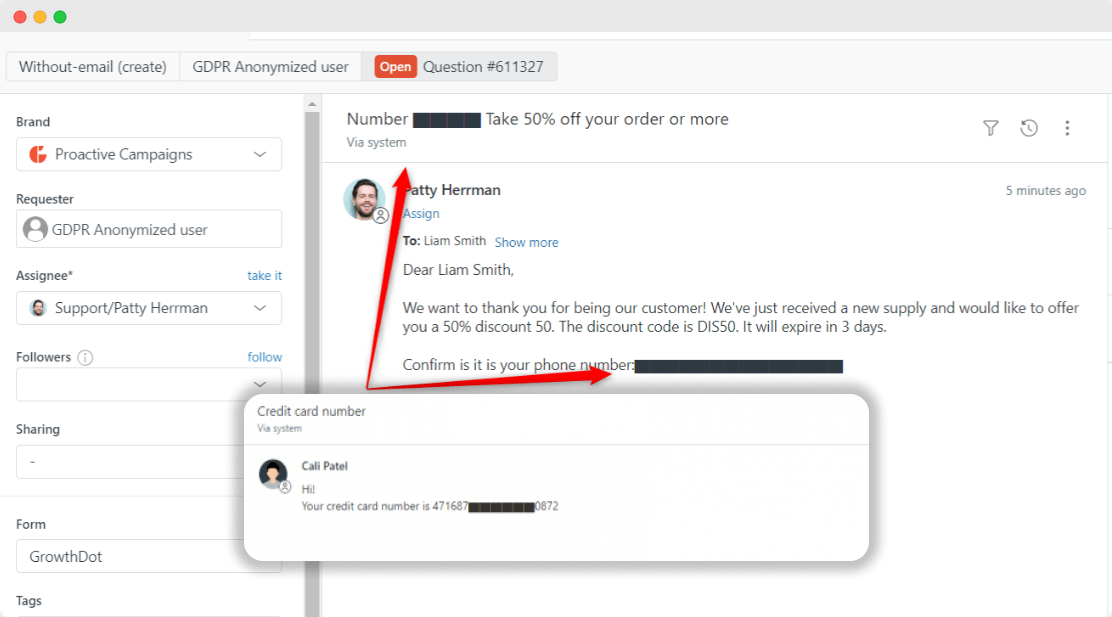 Schedule the processes
Want to plan the processes in advance? Just select the needed list, type of process, date and time for your process to set off. You can also make automations repetitive, choosing the repetition time frame and end date.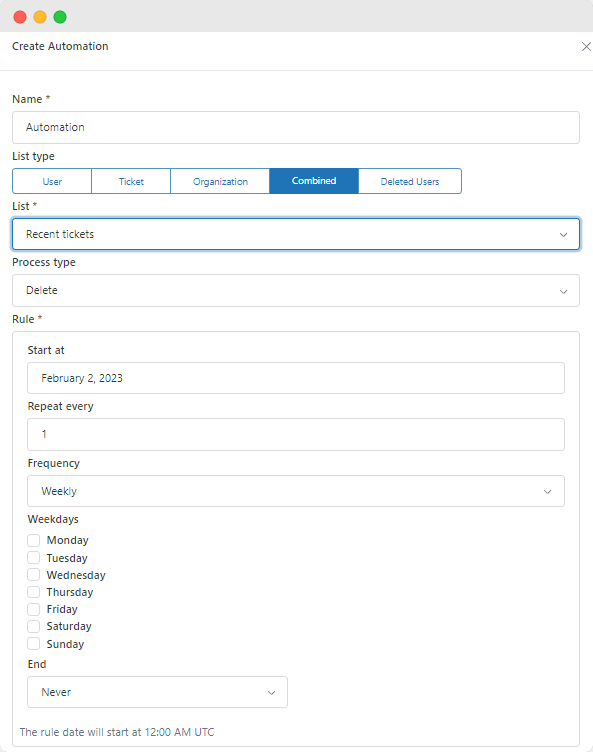 Analyze the performance effectively
GDPR Compliance combines your data into accurate reports so that you can analyze all processed requests. By the way, the reports can be filtered by Agents, Groups, and dates.
---
Free for test accounts
You have an opportunity for proper testing on your Sandbox account to make sure everything works fine. It costs nothing!
Go ahead and test the app! We are sure your experience with GDPR Compliance will be enjoyable.