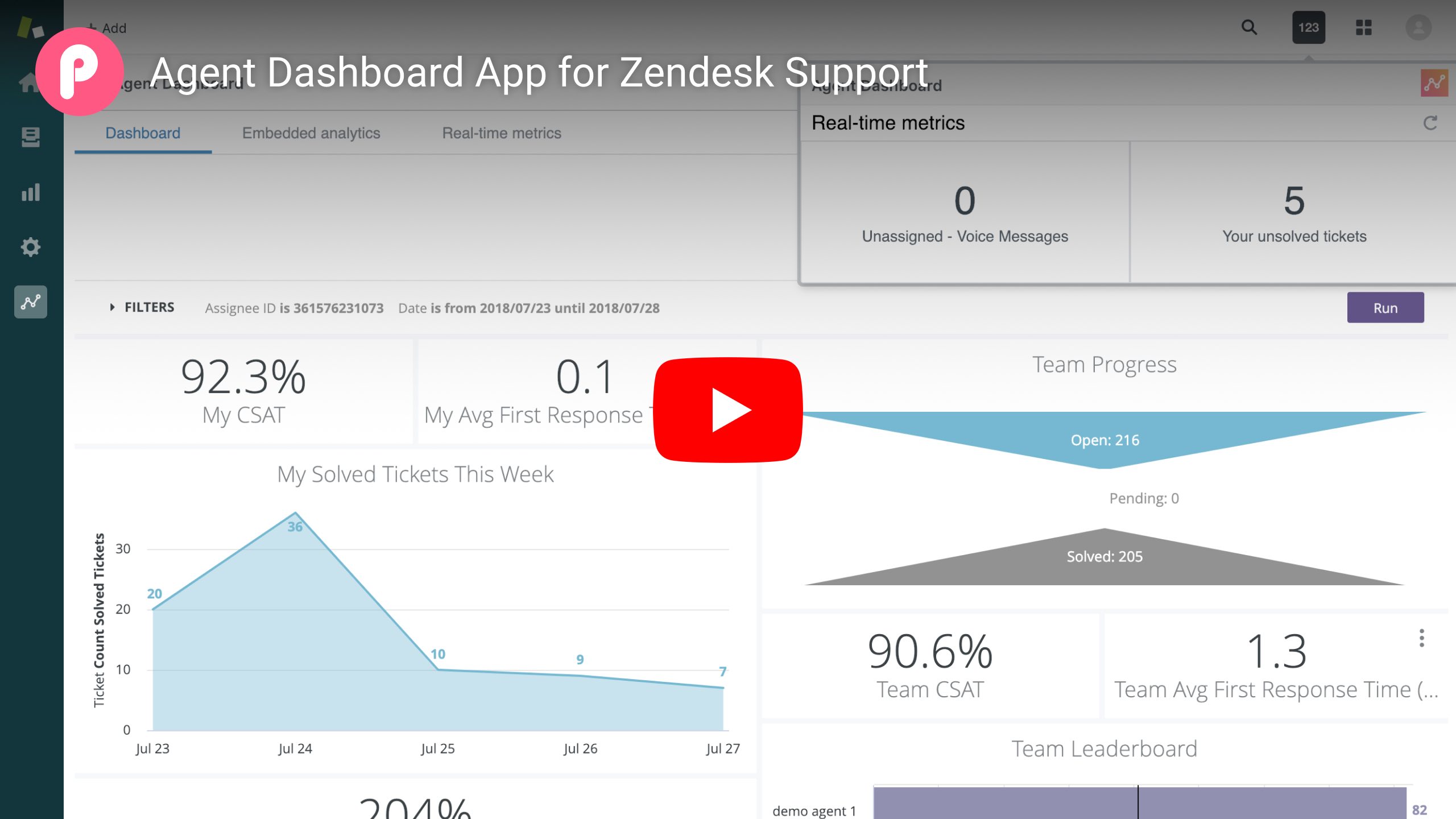 Use Looker to provide agents with convenient access to metrics that matter most to them. No custom integration work required.
Features
Embed Looker dashboards and dynamically filter based on the logged-in agent
Combine data from different systems to present custom metrics
Pin realtime metrics to the top bar
Share important news with broadcast alerts
Install multiple times to display different dashboards to different agents
Looker is the only reporting tool officially supported by Agent Dashboard. See Embedding Looker in Zendesk.
Your data is safe
Agent Dashboard runs inside your Zendesk and does not connect to any third-party services. None of your data will be collected.
---
Built by Playlist. Last updated on December 29, 2021.