Deliver notifications right where agents work
The Notify app delivers millions of messages every month. That means millions of emails are saved from agent inboxes helping them be more productive!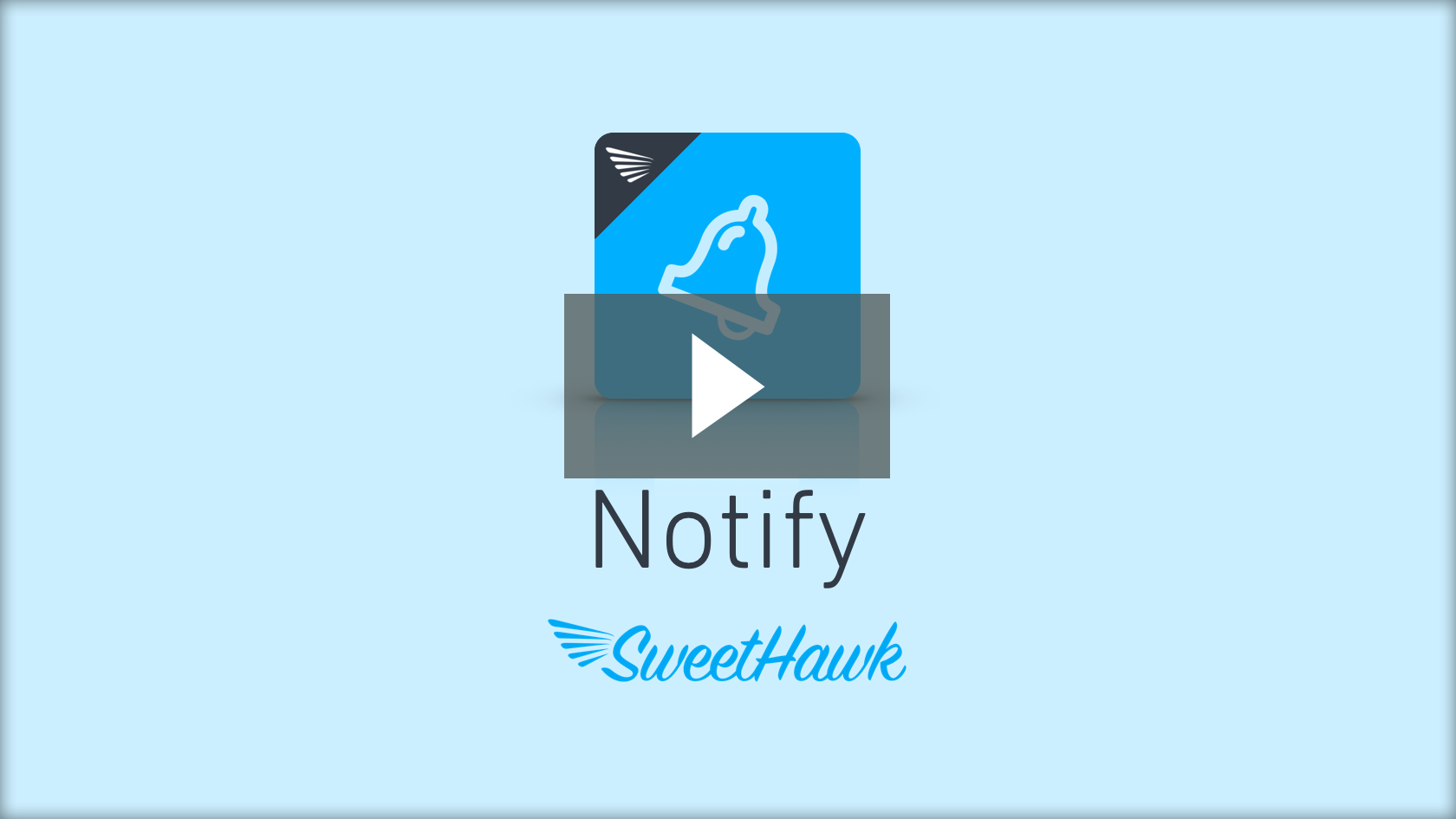 Features
Agents receive popup notifications generated from triggers in the top right corner of Zendesk Support.
Agents can track the history of their notifications, and if desired, dismiss them once actioned.
Notifications can be targeted to any group(s) and/or agent(s).
Broadcast custom messages to your agents that are pinned to ensure they are seen next time Zendesk is opened.
Invoiced billing is available and SweetHawk apps are always free on Sandbox accounts.

About SweetHawk
SweetHawk has been building apps for Zendesk since 2015. Their first app, Calendar, was installed by dozens of businesses within weeks of release which inspired them to create more apps like Tasks, Reminders and Notify, creating a Super Suite of apps all complimenting each other to address larger use cases such as ITSM change management, project management and HR process automation. Today, well over 100,000 agents use SweetHawk apps for Zendesk every day.