More than just a round robin app for Zendesk
Save time and crush your SLAs. Build a better customer experience with the Routing app teams love.
Manually distributing tickets is incredibly difficult and time-consuming. That's why Routing uses load-balancing algorithms to automate the ticket assignment process for you. It keeps track of when each person last received a ticket and intelligently routes support requests to the right agent based on a variety of factors.
Routing includes advanced workflows like Same Agent Routing and Out of Office to enhance the customer experience. It also has APIs that you can use to integrate with your other systems.
With Routing, you can expect to...
Save 1 minute for every support request
Improve SLAs by up to 40%
Eliminate cherry-picking
Features
Round robin ticket assignment
Skills-based routing
Route based on agent schedules
Agent capacity and ticket limits
Queue prioritization
Prioritize tickets by SLA or any field
Out of office
Real-time routing
Same agent (sticky) routing
Dedicated support for organizations
Distribution ratio for groups
Agent availability reports
Pull assignment with Playlist Button
Try it for free
Sign up today for a 14-day free trial. Apply coupon code TRIALWOCC to try without a credit card. Cancel anytime by simply uninstalling the app.
Queues and intelligent routing
Set up queues based on views. You can choose to distribute tickets evenly with Round Robin or assign to agents with matching skills via Skills-Based Routing. Prioritize queues in a specific order so that more important queues are always checked first. Within each queue, you can also prioritize by SLA, request date, or any other ticket field. Specify who should receive tickets from the queue by selecting agents or groups.
A scheduled job runs every minute to route tickets from your queues in batches, making efficient use of Zendesk's APIs. When allocating workload, Routing will respect ticket limits and load balance accordingly based on each queue's selected routing model. Only available agents will receive tickets.
You can hide views from agents, and tickets will still be auto assigned to them.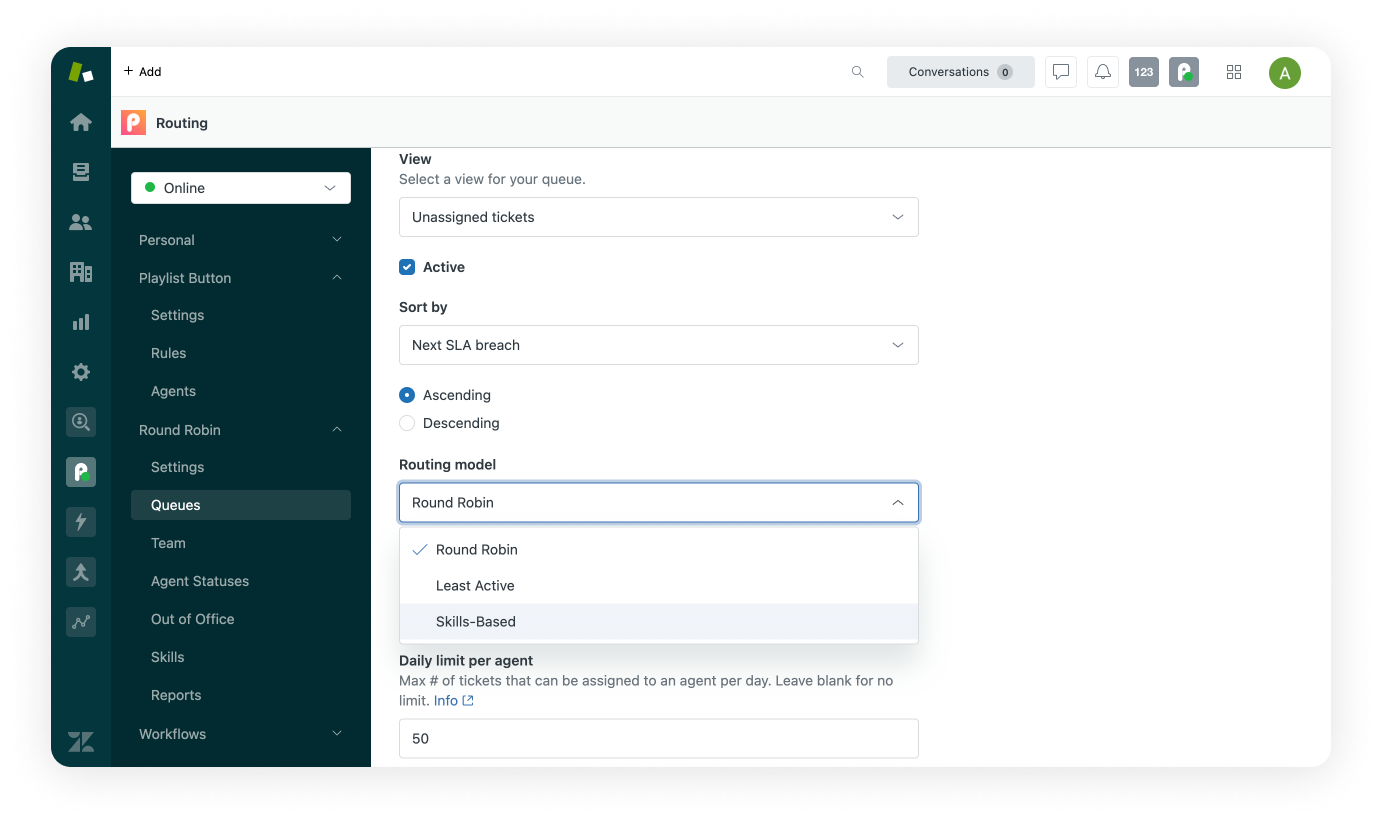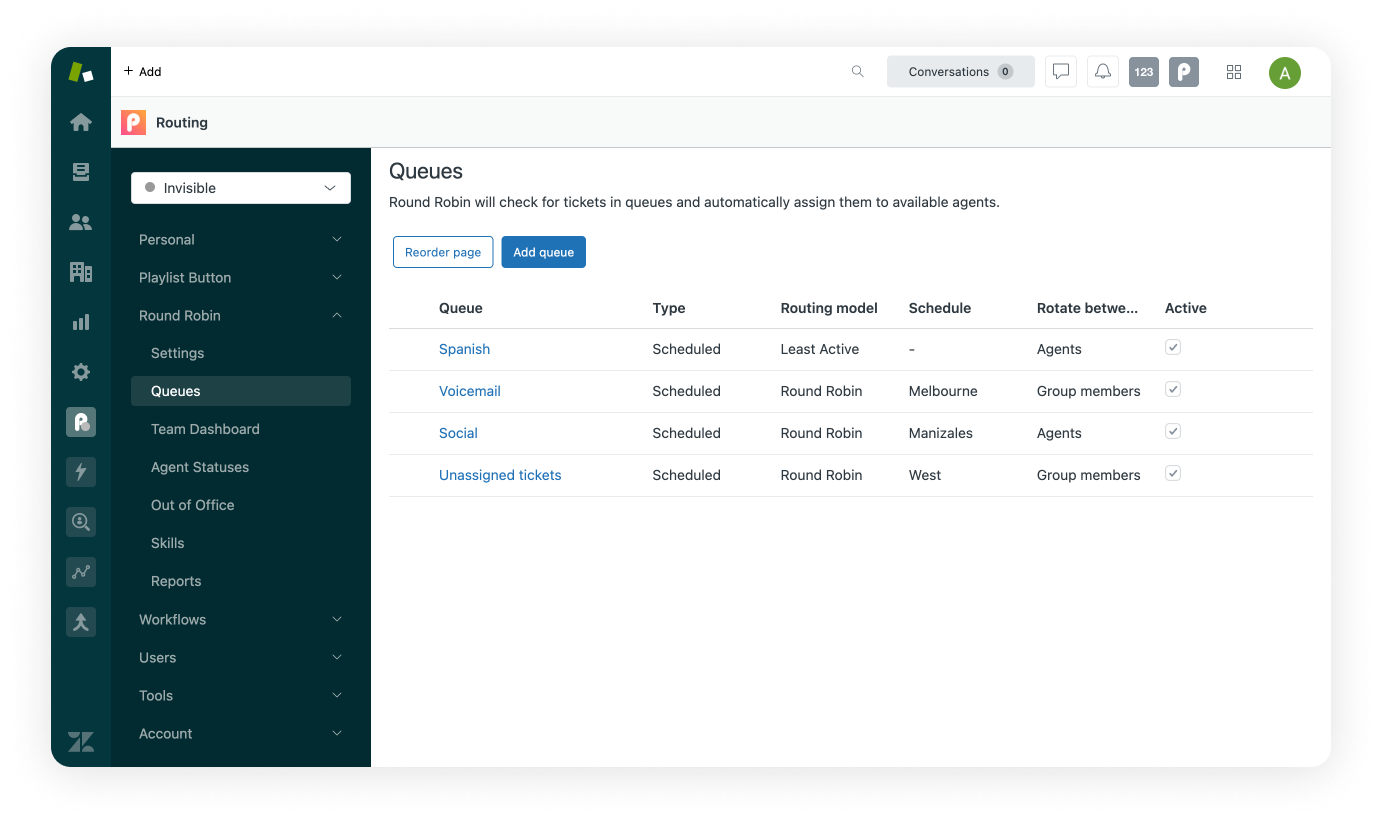 Agent capacity and ticket limits
Set limits to avoid overwhelming your team. Routing will assign tickets to agents until they reach their ticket limit. Once an agent drops below the limit after solving some tickets, Routing will top them off with more tickets. You can set different limits for each agent.
Daily limits can also be applied to prevent agents from working on too many tickets of the same type or overall per day. For example, you could set a daily limit on complex issues so that your agents don't end up working on only tickets that generally require more time.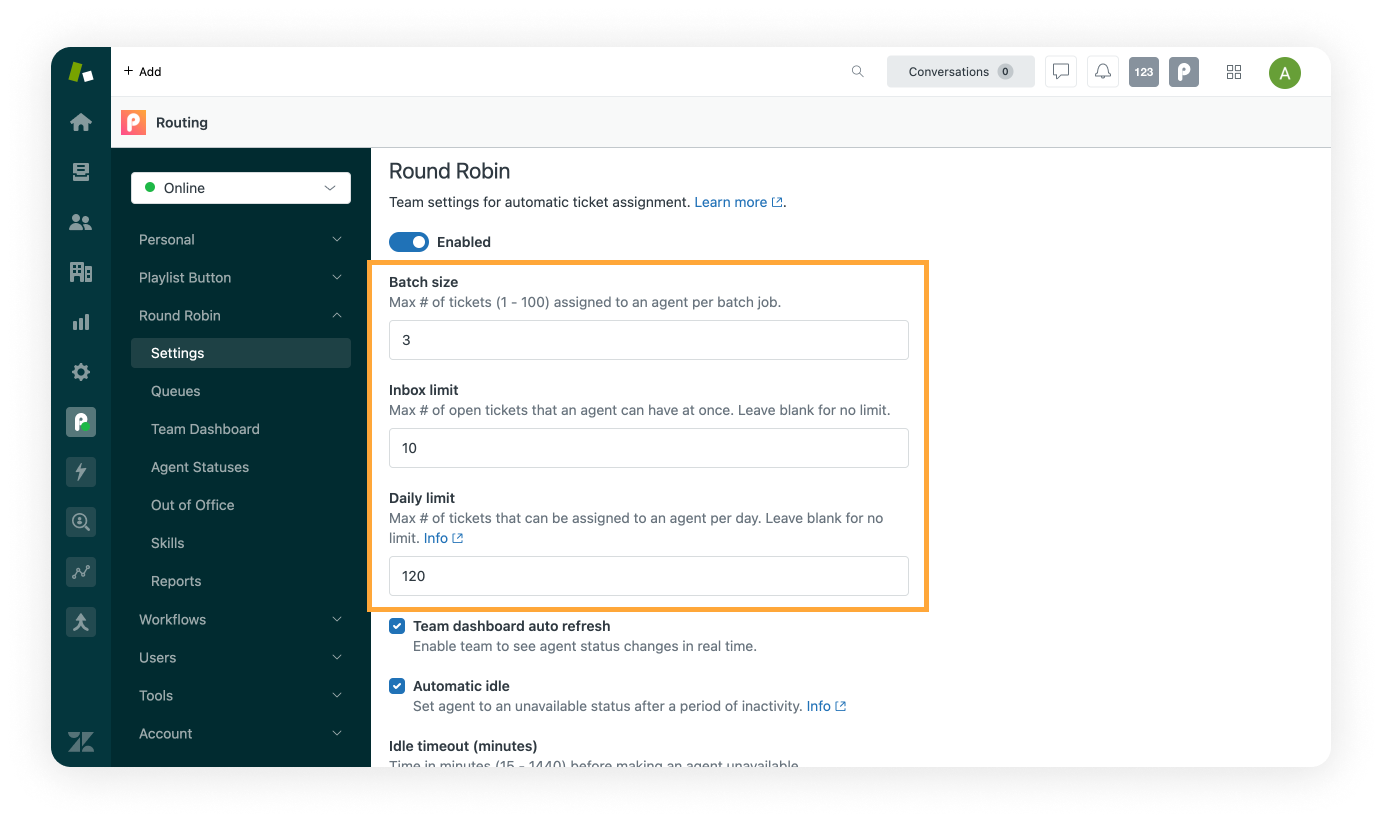 Route based on agent schedules
Incorporate Zendesk Schedules to route tickets based on agent working hours. With this approach, agents won't have to manage their availability on a daily basis. Tickets are intelligently routed to them during their hours. Supervisors can always set an agent's status to Away if they are out sick or on vacation.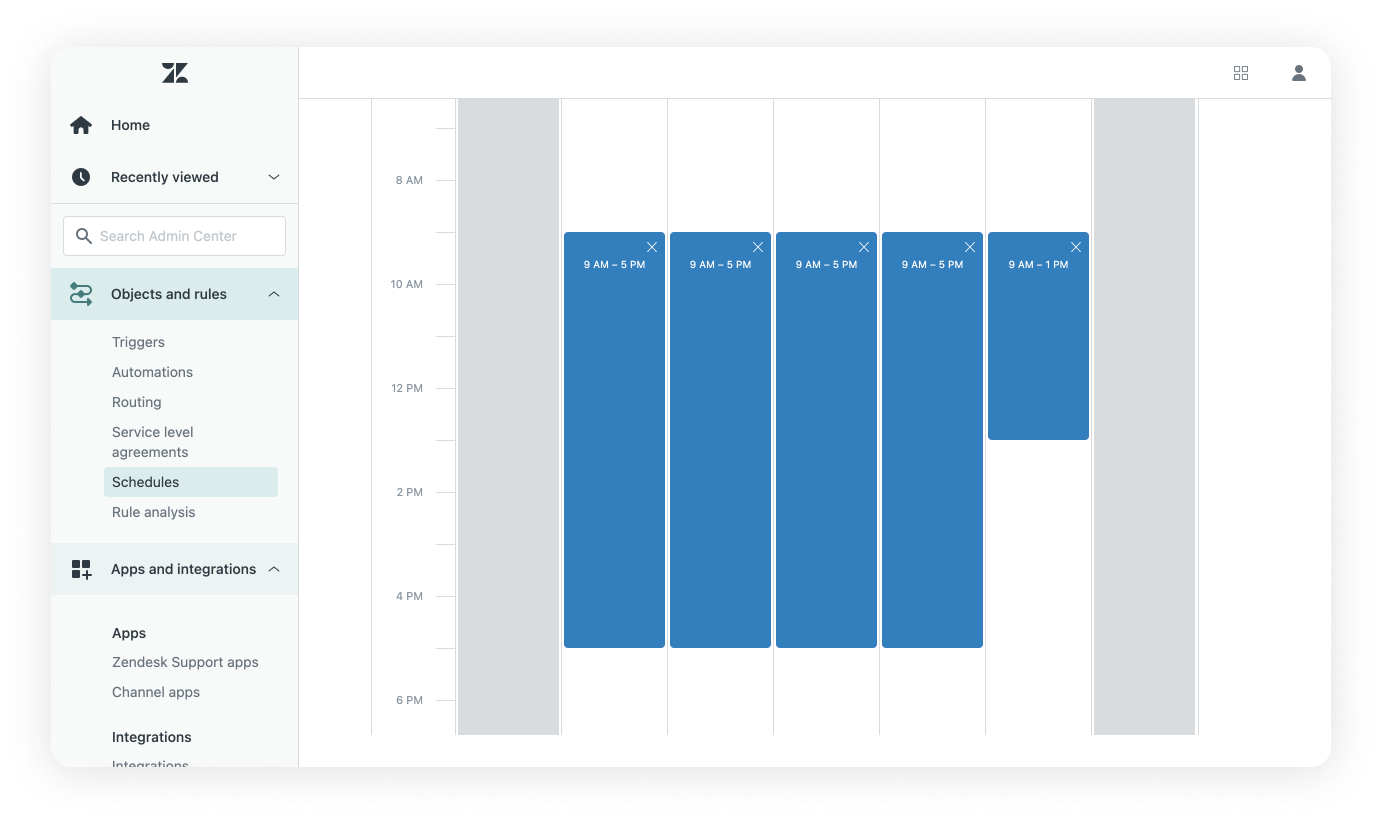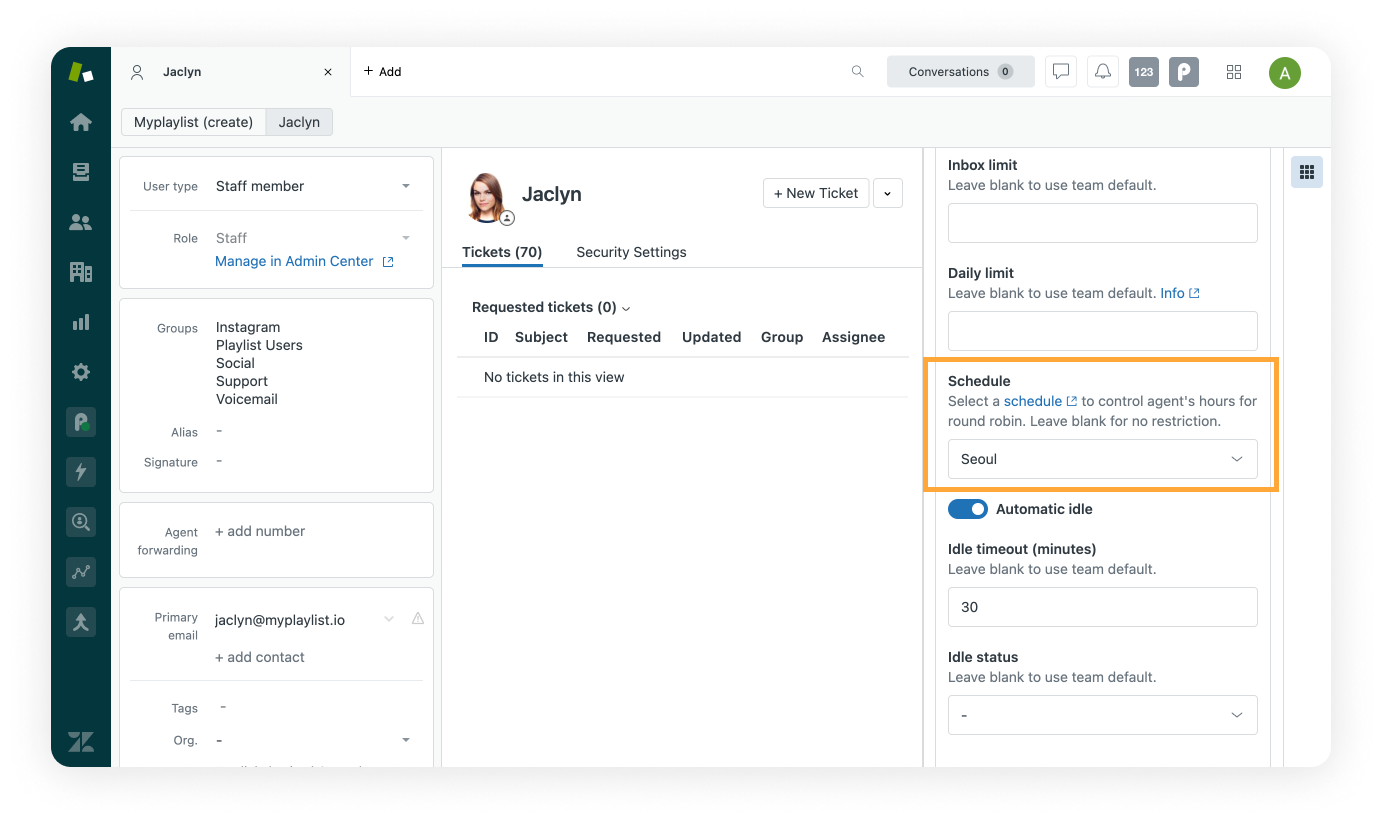 Real-time routing for WhatsApp
Route WhatsApp and messaging tickets immediately with the real-time routing webhook. Real-time routing is especially useful if you have tight SLAs and are not on Agent Workspace.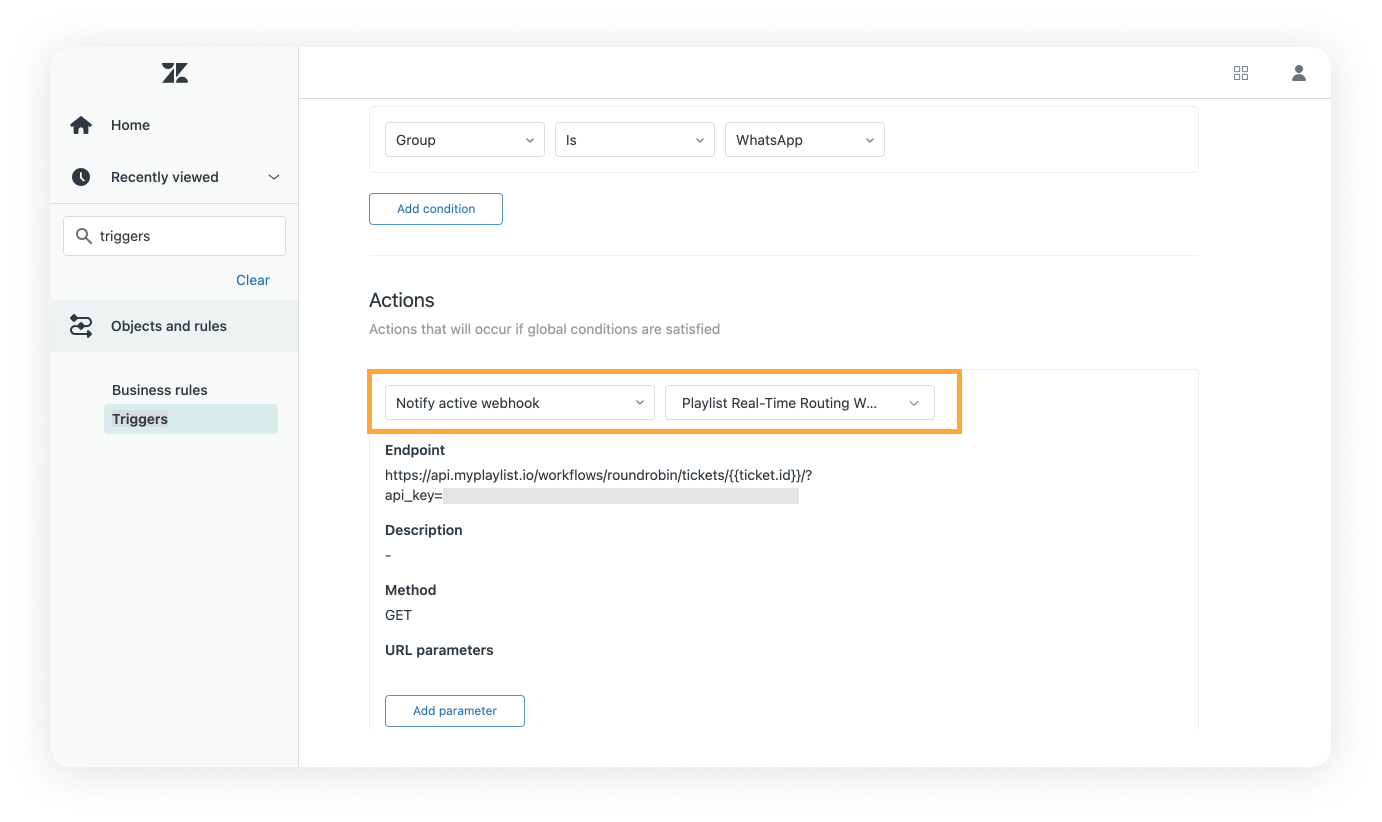 Automatic idle
Automatically set an agent's status to Away after a period of inactivity with Automatic Idle. This prevents agents from receiving tickets if they forget to log off before stepping away or finishing for the day.
Out of office
Enable Out of Office to unlock business rules based on the agent's status. For example, you can automatically release an agent's open tickets when their status is changed to Away. It's also possible to send a ticket back to its queue if it's reopened by the requester while the agent is offline. Routing will pick up the unassigned ticket and reassign it to an available agent as per usual.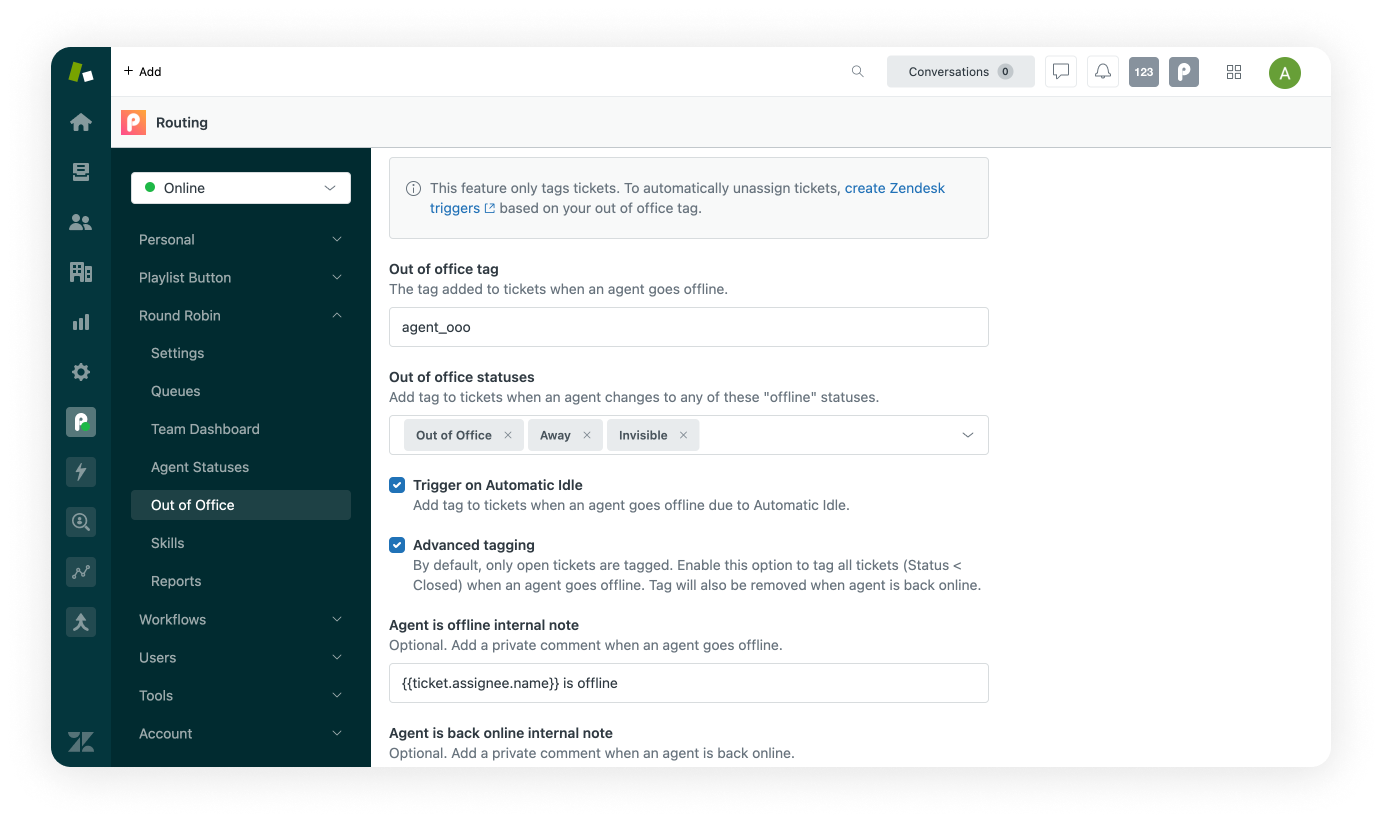 Sound notifications
Agents can choose from a dozen sounds for ticket assignment notifications. Even if Zendesk is minimized or hidden in the background, agents will still get a sound alert when they receive a ticket.
Agent availability
Manage your team's availability without having to leave Zendesk. Built-in agent availability reports are more useful than ever for remote teams. See how much time each agent spent in each status as well as when they started and finished for each day. Export the data via API for advanced reporting in third-party tools like Looker, Tableau, and Power BI.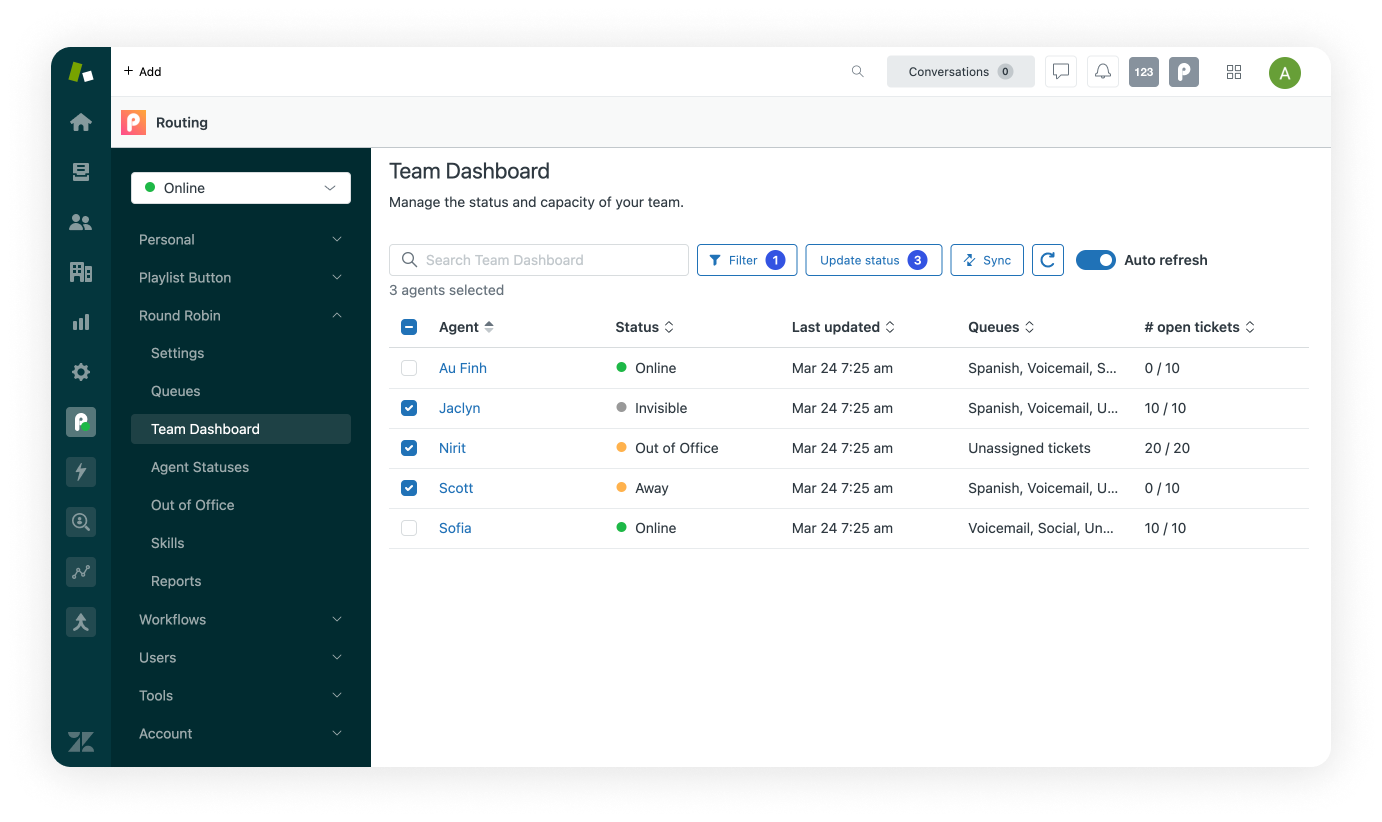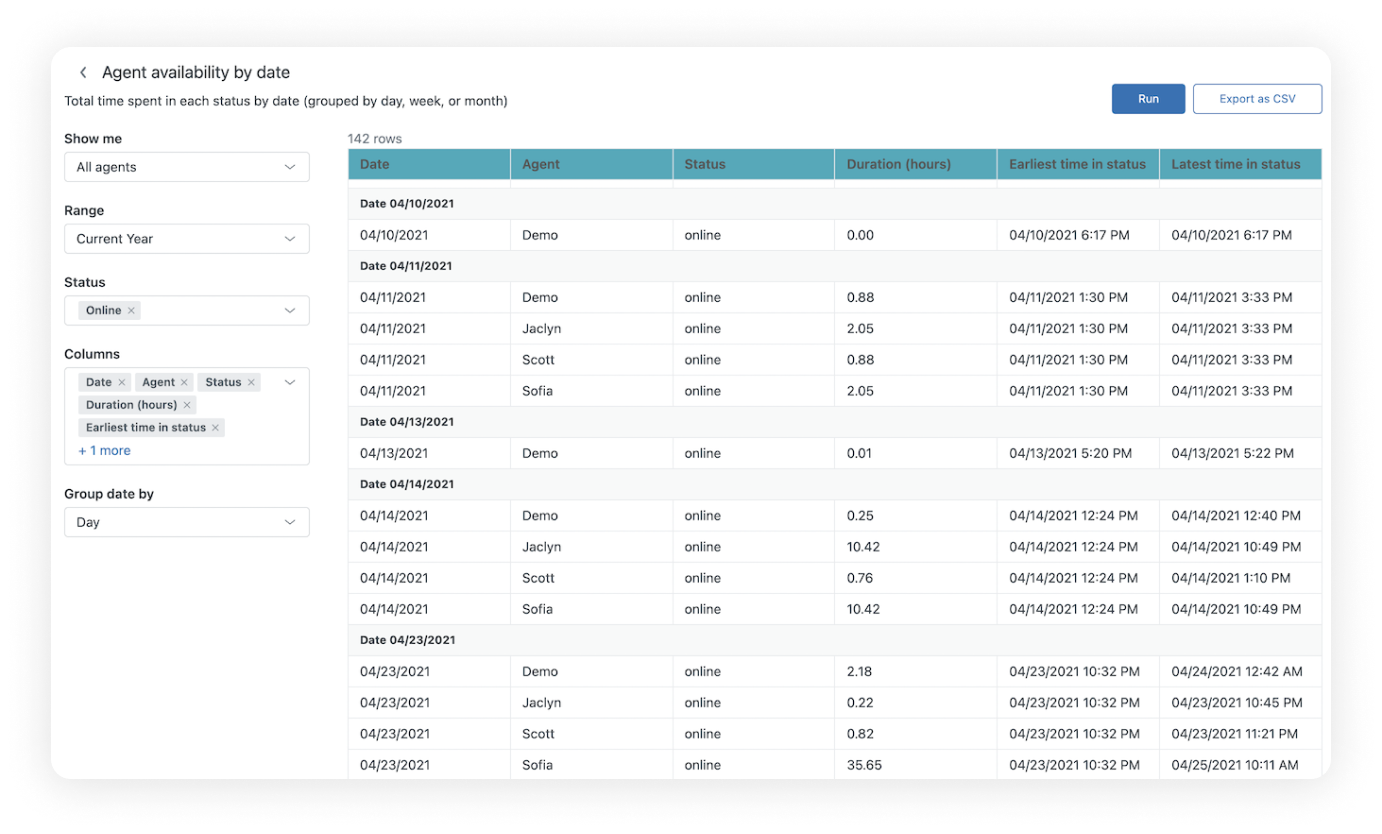 Playlist button pull assignment
Playlist button is the ideal pull assignment strategy. No agent collision. No skipping. Agents are empowered to pull the right tickets at their own pace with the click of a button. You can also configure different prioritization rules for different agents.
Unlike Zendesk's Guided mode, tickets are always assigned to the agent first. This leaves an audit trail that you can actually report on in Explore, making agents more accountable. Use it exclusively or in combination with round robin.
Playlist button will still work for agents even if views are hidden from them.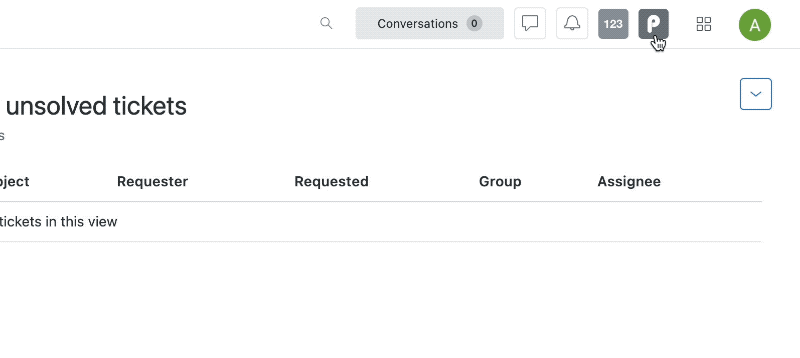 Ready to get started?
If you have at least a basic understanding of how views work in Zendesk, setup should only take a couple of minutes. See our Quick Start Guide.
---
Built by Playlist. Free for sandbox accounts.
Last updated on March 24, 2022.