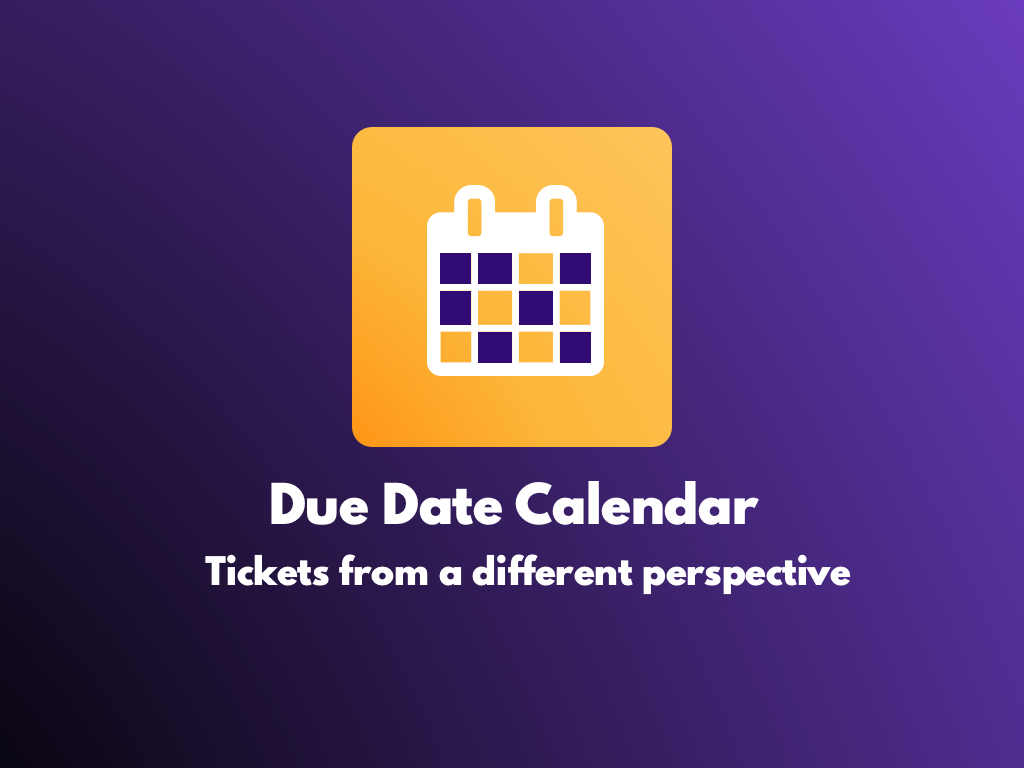 Let's you view your tickets with a due date (or any other date) from a single calendar view.
Easy to see what ticket should be due on which date
Due Date Calendar is a simple navbar app which shows you what tickets are due on a specific date. The app has the ability to show tickets on date by the default date field, or if you configured a custom date field, to use that one.
Ideal for organizations with repetitive task or onboarding
Works great if you need to onboard people, or if there are repetive task like refunding customer's at the end of the week.
Built by Sparkly. 14 day free trial included. Free for sandbox accounts. Sparkly, Amsterdam, the Netherlands.