Why the pipeline isn't running dry anytime soon for Pipedrive
Why the pipeline isn't running dry anytime soon for Pipedrive
Last updated January 12, 2017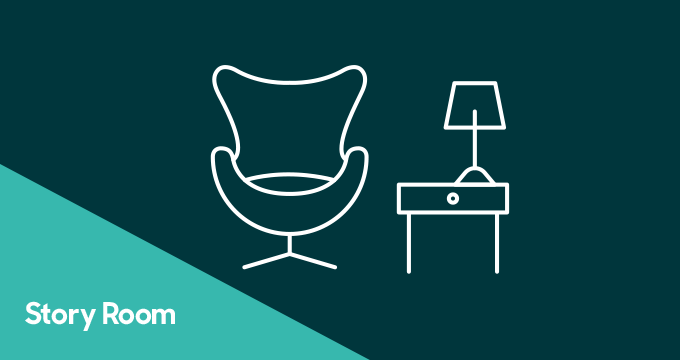 Any company that's grown by 1,894 percent over three years is doing at least a few things right. Pipedrive, an Estonian-founded company based in New York, develops a customer relationship management (CRM) platform that helps small sales teams manage intricate and lengthy sales processes. In 2016, Pipedrive was ranked #14 in Inc. magazine's top software companies category.
Pipedrive achieves this kind of growth by offering an incredible product and adapting to market demands in real time—or, close to it. Across the company, Pipedrive has to be as nimble as the sales teams they serve. Martin Kõiva, Head of Sales and Support for Europe and APAC, has been with Pipedrive throughout these three high-growth years. Initially, he led a team of seven. Today they are sixty and counting.
Scaling with agile tools
As a cloud technology company, Pipedrive knows that one of the benefits of adopting modern, cloud-based software is the ability to change course quickly. With the right architecture in place, Pipedrive has been able to keep a pulse on the best tools available and switch software in and out as the business requires.
Three years ago, the sales and support teams were using a combination of tools to interact with customers: Desk.com, Talkdesk, and Helpshift. Within a year, they knew they need to consolidate down to a single tool that could accommodate multiple support channels. Kõiva also wanted consolidated analytics for easier, more accurate reporting. His team decided to give Freshdesk a try, but after another year or so, business needs again shifted and they began the search for another integrated support tool. They found Zendesk—which, to Kõiva's satisfaction, offered the most robust analytics yet.
"When we were with Freshdesk, we weren't at a stage when we needed as much data," Kõiva shared, "but now we use the Zendesk Support analytics extensively and have displays up in the office. The reports we've been able to build are very good."
Having undergone a previous migration, and by employing a tool called Import2, the migration over to Zendesk Support was "painless" and swift. Kõiva rolled out Zendesk to all his teams—5 customer support and 2 sales teams across 4 locations—as well as to key individuals in other departments. In total, they have nearly 100 people using Zendesk Support.
One tool, one view, multiple channels
Today, Pipedrive uses the Zendesk Support, Guide, Talk, and Chat products—and nearly every feature within Zendesk Support.
"Zendesk fulfills all our needs," Kõiva said, "and there's no other software out there that is able to do that. Zendesk offers a very broad set of features."
As one might expect, ticket volume has grown alongside Pipedrive's success. Kõiva's support teams have seen average monthly ticket volume grow sixfold. That number would be even higher, he said, except that they took steps early on to mitigate ticket volume by setting up a help center.


"One of the cool things about Zendesk is that the features that we need at a bigger scale are already there," Kõiva said. "You guys are ready to take on customers that have big scale."
Close ties between sales and support
Kõiva's teams work from Pipedrive's New York headquarters and the office in Tallinn, Estonia where Kõiva is based. Leading teams in both locations, and on both ends of the customer journey—pre- and post-sales—is by design. At Pipedrive, the sales and support teams pass tickets back and forth on a daily basis. This is why, from Kõiva's view, it was essential that live chat and phone support were part of the same, central tool, used by everyone.
Pipedrive's sales teams work primarily in their own CRM tool, but use Zendesk Talk to make and record sales calls. "Quite often when you're on a sales call, some question comes up that is better for support," Kõiva explained. "Using Zendesk, sales can just assign those cases or voice messages to the support team."
Similarly, questions submitted to the support team via live chat are at times better-suited for someone in sales, given the convenience and availability of the chat widget to anyone browsing the site.
Pushing the boundaries of Zendesk Support
As Support power users, Kõiva will tell you (and here at Zendesk we'll admit) that not every feature is created equal, and that sometimes they want to make the product work even harder for them. For this reason, Pipedrive is also a heavy user of the Zendesk Apps Marketplace, with 12 apps and counting installed, including an integration with JIRA.
"If we expand and want to add some functionality to our support department, or the way we do support, then chances are that Zendesk either has the functionality, or we will find what we need in the apps marketplace," Kõiva said.
Pipedrive has been game to experiment with a number of Zendesk-built productivity apps, such as Five Most Recent or Answer Suggestion, but the teams are also fans of Lovestock & Leaf's Quickie, which allows agents to access views more efficiently using a top bar menu visible anywhere within the tool. Pipedrive's team managers have also lately implemented the Round Robin app to save time by automating ticket assignment.
With continual tweaking and vigilance to new time-saving opportunities, Kõiva's teams are meeting their SLAs and consistently improving on them, all while continuing to grow in all the ways that count.