The low-down on the best new integrations
The low-down on the best new integrations
Last updated September 21, 2021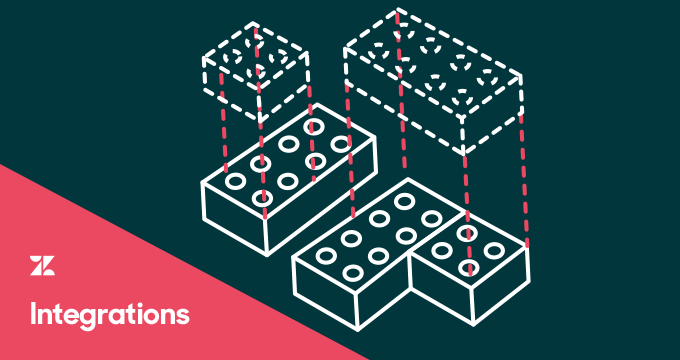 As we hit the halfway mark in 2017, we have a bevy of new ways to integrate with Zendesk. Among other things, these tools offer ease in inventory control, minimize repetition in support answers, and break down language barriers.
Pipedrive
Pipedrive is a CRM and pipeline management tool that helps you focus on actions that matter. With the Pipedrive CRM App for Zendesk, you can view Organization, People, Deal and Activity data from Pipedrive directly while working on Zendesk Support tickets. You can even add custom fields from your Pipedrive Organizations and People to help give your agents more context around customers so they can provide the best customer experience possible.
Reps AI
Reps AI is an AI engine that automatically picks up on repetitive support answers and lets you automate your replies within Zendesk Support. Reps AI's technology combs through your historical tickets to find the answers that make your customers happy. The app can run in two modes: Reps AI can empower your team with smart suggestions, and they can select the appropriate answers manually. Or it can run in a fully automated mode that replies to tickets without any agent interaction.
Zoho Inventory
Zoho Inventory is a powerful inventory-control and order-management system that helps you increase sales and fulfill orders efficiently. The Zendesk Support for Zoho Inventory app provides support agents with instant, detailed access to the customer's current account status. A click of the Zendesk ticket prompts the app to fetch customer information from Zoho Inventory and display it beside the ticket—giving your agent better visibility.
Zoho Subscriptions
Zoho Subscriptions, a billing- and subscription-management software, lets you manage the entire customer life cycle, from accepting recurring payments to handling customer subscriptions. Your customer support executive can quickly access customer details with the Zoho Subscriptions app for Zendesk. When the Zendesk ticket is clicked, the app retrieves the related customer information from Zoho Subscriptions and displays it alongside the ticket.
My Acclaro
My Acclaro is a localization and translation company that helps the world's leading brands succeed across cultures. Through a fine-tuned process, top industry talent and leading technologies, Acclaro supports over 60 languages and has offices around the globe. From within Acclaro's client portal – My Acclaro – you can take advantage of the Zendesk connector to easily translate your Help Center content through professional, high-quality translations. Automatically receive translated content back into your Help Center, review translation deliverables, and request any necessary updates before publishing localized articles.
Additional apps added in May
JIRA integration by IntegrateCloud is an updated JIRA integration by IntegrateCloud that helps you escalate Zendesk support tickets to JIRA.
Hippo Video is an online video platform contextually integrated with Zendesk to help support folks create how-to videos, product demos, resolution videos for customer issues, and customer testimonials.
Editor Help Center Search lets you search Zendesk Help Center content directly from your rich-text editor in Zendesk support tickets and insert links into your replies.
Knowledge Base Backup create an automatic backup routine (weekly, bi-weekly, monthly) for your knowledge base content with only one click. Download them anytime.
Quiq Messaging connects your Zendesk agents with your customers by creating Zendesk tickets via text messaging, Kik, or Facebook Messenger for help with pre-sales questions and post-sales support.
Pulsar widget gives visitors to your site ways of connecting with you, automatically creating new tickets in Zendesk Support.
OMQ Plug-in suggests solutions for any ticket your agents are working on from the OMQ knowledge product.
Help Desk Migration allows you to move data from one of the 30 most popular help-desk systems to Zendesk, no special code or scripts required.
VIP User visually identifies your most important customers by highlighting a user in the sidebar. You choose the criteria. Editor Help Center Search??
Forwarder allows you to forward an entire Zendesk Support conversation, including private comments, to any external email address. Replies to the email and their comments will be posted back as a private comment.
Telegramer integrates your Zendesk Support account with Telegram to open up the messaging platform as another way to create tickets in Zendesk Support.
Zendesk Labs:
G.O.A.T. (Graphics Ornamentation and Annotation Tool) gives support agents a seamless way to draw on screenshots in Support.
Visit the Zendesk Apps Marketplace to browse all our apps and integrations